Fifth generation of a winemaking family in Volnay, Nicolas Rossignol's wines are exemplars of finesse and elegance. Something of an alchemist is his transformation of grapes into wine, Rossignol's prerogative is to 'listen to and accompany' his grapes. We take a closer look at this rising star.
After studies in viticulture an enology at Beaune viticultural college, Nicolas Rossignol flew the nest and gained experience in some well-known French and foreign domains, including Domaine du Vieux Télégraphe in Châteauneuf du Pape, Château La Cardonne in Bordeaux and Domaine Boschendal in South Africa. In 1997, having returned to his native Burgundy, he created his own domain, starting out with three hectares in the appellations of Volnay, Pommard, Beaune, Aloxe-Corton and Pernand-Vergelesses. Concomitantly, he continued to work for his family domain – Domaine Rossignol-Jeanniard – and in 1998, both domains totaled 16 hectares. In 2011, these two domains merged, and all wines – in almost 30 different appellations – produced now carry the "Domaine Nicolas Rossignol" label. In 2014, the domain acquired a further 1.5 ha in Pommard Premier Cru and Pommard. Always striving to produce the finest wines possible, the domain is now in the process of building a modern and sustainable winery in Beaune.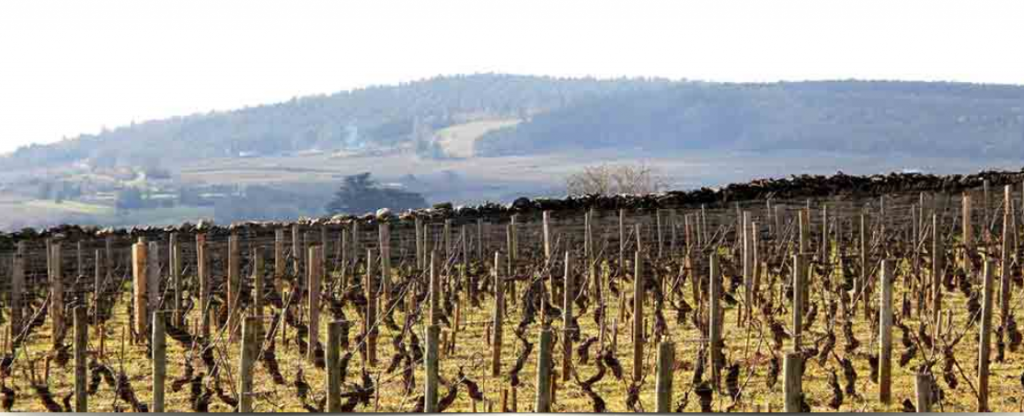 Although the domain doesn't have certification, the vineyard is managed following biodynamic principles and no chemical inputs are used on the vines. The soils are tilled. The grapes are harvested by hand, using some traditional Burgundian techniques. Each entire bunch is therefore place in small 8kg cases and to avoid crushing the grapes, they are moved as little as possible between its time of picking and its arrival at the sorting table. The vibrating sorting table serves to separate any dried fruit, flowers or insects from the grapes. Six people then manually sort the grapes, keeping only the best grapes.
Depending on the wine, the grapes head in two different directions: either the destemmer, which removes the grapes from the stems without crushing the fruit, or they are sent directly to the vat, where they will ferment in entire bunches. Alcoholic fermentation is carried out with solely indigenous yeasts and lasts from six to eight days. Depending on the cuvée, the wine can be punched down or pumped over, extracting flavor and structure from the fruit. The wines are tasted every day in order to decide on the length of the vatting period. The wines are then placed in barrels by gravity.
Elevage – on fine lees – lasts between 10 and 20 months depending on the vintage. The casks, and more specifically their provenance, are meticulously selected in order to respect the terroir and character of each wine. The percentage of new oak changes depending on the vintage and the terroir, but never exceeds 50%. Malolactic fermentation is delayed and begins six months later, in the following spring, thereby lending the wine further aromatic complexity and structure. The wines are neither fined nor filtered prior to bottling.
WINES FROM DOMAIN NICOLAS ROSSIGNOL CURRENTLY FOR SALE
Aloxe-Corton Nicolas Rossignol 2017
Produced from a blend of two parcels, one with 20-year-old vines and the other with 70-year-old vines. The wine has a profile which is closer to animal notes than fruitiness. On the palate, its rich tannins make it an excellent pairing for dishes of red meat. The grapes are destemmed, then ferment naturally, with very little punching down to conserve the finesse of the wine.
Bourgogne Nicolas Rossignol 2015
Produced from vines which are between 20 and 60 years old, this fruity, aromatic cuvée has a supple structure and doesn't need very prolonged aging. Very nice tannins.
Savigny-lès-Beaune 1er Cru Les Fourneaux Nicolas Rossignol 2014
Produced from light clay-limestone soils with some pebbles. The vines are around 30 years old. This cuvée is firm and fleshy with a silky profile. It has nice aromatic complexity, with lovely, ripe red fruits and a spicy touch. The finish is dense and rich.
Volnay 1er Cru Les Frémiets Nicolas Rossignol 2012
This Volnay Premier Cru will surprise you with its power and structure. A well-rounded wine which gradually reveals ripe, spicy fruits.
Volnay 1er Cru Santenots Nicolas Rossignol 2008 and 2015
This cuvée has a tannic profile with animal and cooked aromas and a touch of forest floor. Lovely finesse on the attack thanks to the old vines, followed by power and length on the finish imparted from the young vines.
WHAT THE GUIDES SAY ABOUT DOMAIN NICOLAS ROSSIGNOL
The RVF's Guide Vert (1*)
"Having travelled the world and learnt the winemaking profession in a handful of excellent domains, Nicolas Rossignol settled in Burgundy in 1997 to create his own domain. His winery in Beaune allows him to keep his grapes in perfect condition even after harvest. In his words, he has gone from 'extracting to infusing' in order to stay as true as possible to the terroir."
Bettane+Desseauve (4* out of 5)
"Since doing a u-turn in 2002 and completely changing his style, Nicolas Rossignol has ceaselessly refined his techniques, almost reaching perfection in both elegance and tension. He represents a new generation of 'terroiriste' winemakers, searching for absolute balance. One could almost find the quintessence of the Cote de Beaune in his wines."