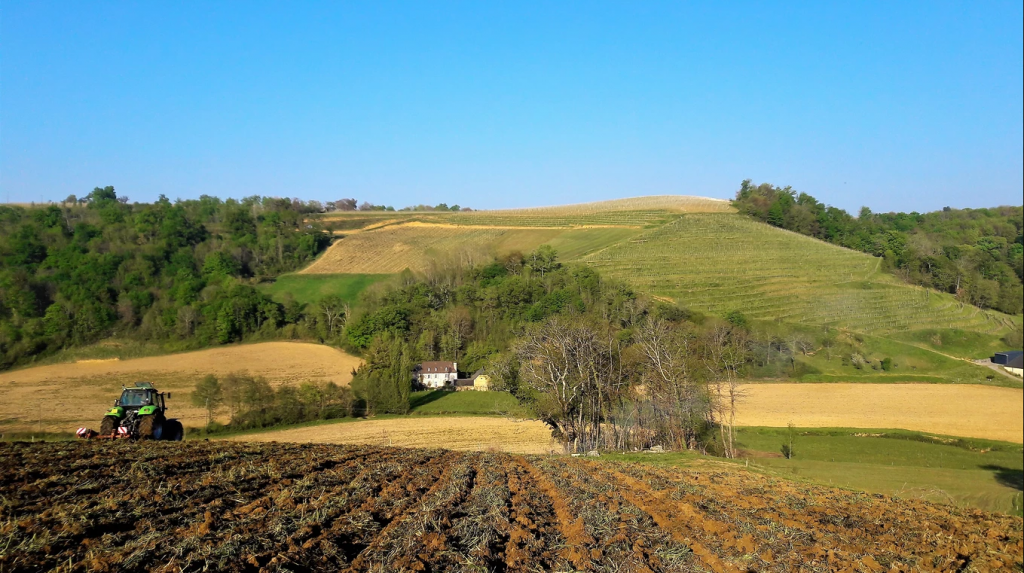 The history of Jurançon wines goes back for centuries. In the 16th century, in fact, Henri IV was baptized with a drop of this golden wine. Since then, the reputation of Jurançon has been somewhat dormant. Until now. The appellation is rising from its ashes thanks to winemakers such as the Lihour family of Domaine Castera.
A family affair
In the heart of the Pyrénées, between mountains and the Atlantic Ocean, this domain was created in 1750. It was bought by the Lihour clan in 1885 and hasn't changed hands since. Five generations have managed the domain, now headed by Franck Lihour. Having worked abroad for a few years, gaining experience interning at domains, he came back home in 2014, slowly taking over from his parents Christian and Pierrette. Since then, professional critics have been raving about recent vintages…and their prices!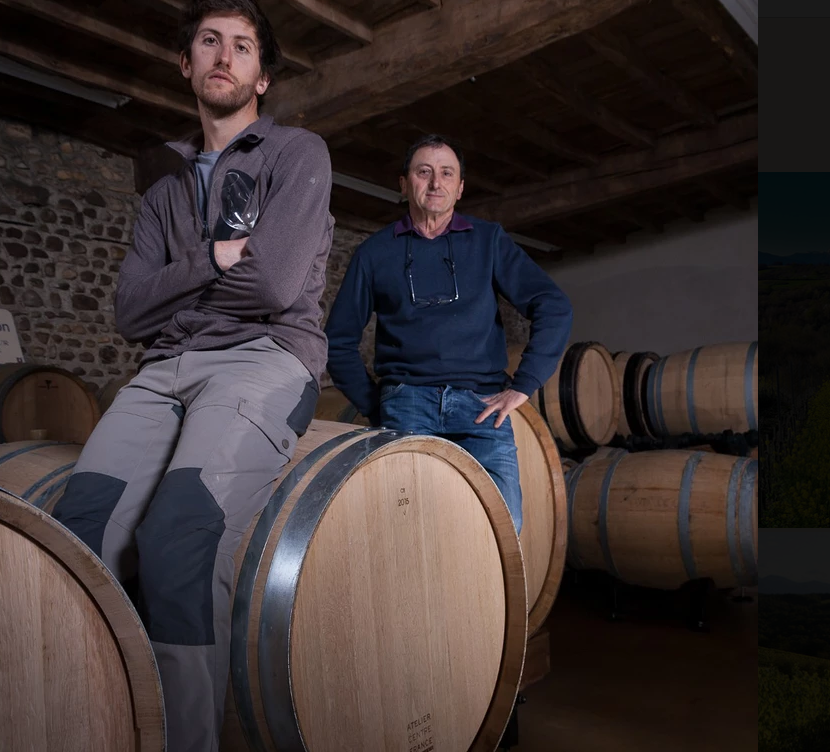 Despite his young age, Franck Lihour admires the good sense and respect for nature that his parents and ancestors have passed down to him. He takes meticulous care of his 12 hectares of vines. His sustainable methods of farming strike a balance between tradition and modern techniques, close observation and preventive care, the use of natural products to feed the plants as well as manual harvests by successive harvests in the vineyard.
The wines
This father and son team have one and the same philosophy: to produce wines that are enjoyable to drink but leave their firm mark on the drinker. Each wine has its own identity and reflects its terroir. Christian Lihour produced wines that were fresh, tasty and delicate. In contrast, his son created single-vineyard cuvées which are elegant, powerful and made for cellaring. Both favour slow and delicate pressing and long, careful élevages on fine lees, in both stainless steel and oak.
At iDealwine, we are full of admiration for this family and the work they have done to breathe new life into the region, restoring the south-west to its former splendor, and cannot recommend these wines enough…
Wines from Domaine Castera for sale on iDealwine
Jurançon Sec Castéra (Domaine) Caubeigt Franck Lihour 2016
Rich and powerful, this Jurançon is produced from soils rich in silt, clay and pebbles. Harvested by hand in successive trips through the vineyard, limited yields of Petit Manseng are then slowly pressed in whole bunches before fermenting in wooden vats. The wine is then matured on fine lees, in oak for 8 months and stainless steel for 4 months. A particularly elegant and aromatic wine which can be paired with blue cheeses, fruity desserts and spicy dishes.
Jurançon Sec Castéra (Domaine) Tauzy Franck Lihour 2017
Produced from a silt, clay and limestone terroir, the Gros Manseng in this cuvée is slowly pressed and then matured on fine lees in vats and wooden containers. Perfectly balanced, fresh and delicious, this is the ideal wine to serve with a charcuterie and cheese board.
Bettane+Desseauve 2019:
"The wines have seriously developed in recent years, and recent vintages stood out in our blind tastings. The prices are very reasonable."