Wine, wine, wine, what an excellent gift! But it's not always easy to choose a bottle, especially when you don't know that much about wine in the first place… Fortunately, iDealwine has thought about you and your quandary, and we're here to provide a helping hand. Follow our guide.
First of all, don't be scared to ask for the advice of someone who knows more than you, be it a loved one or a professional. At iDealwine, for instance, we've put together some tools which allow you to choose a wine more easily without having tasted it: the primary characteristics of a wine (dominant aromas, strength, tasting occasion) are shown under its name when  view the bottle's page, with a description of the cuvée, notes and comments, when the wine should be drunk and suitable food pairings.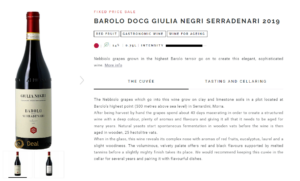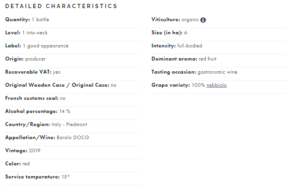 Our advice to help you choose wines as gifts, depending on the type of person you're buying for.
For anyone who likes classic, dependable wines
For those who like to match the colours of their entire wardrobe (right down to their socks, yes), a fine red wine from Bordeaux or Burgundy, or even the Rhone, in an excellent, ready-to-drink vintage is an excellent idea.
For your hipster cousin
A classic Bordeaux or Burgundy simply won't do! They swear by biodynamic and natural wines, Jura or Savoie wines, or the latest rising star Pic-Saint-Loup and Terrasses du Larzac. An Overnoy, Ganevat or Tissot (biodynamic and/or natural wines from the Jura) are a good bet.
For your artist friends
An aesthetically-pleasing, interesting label is the way to their heart! A few suggestions:
Be warned: these wines are rather rare. Don't hesitate to look through iDealwine's La Cave.
For the curious, those who like something original and off-the-beaten track
You have several options here, as the original element can come from the grape varieties (old and long-forgotten or rare), the blends (like Zaune à Dédé, or the cuvées from Corsican domain Comte Abbatucci), or even the vinification style (in amphorae, orange wines).
For a snob
For a blasé wine lover, who has already seen and tasted everything – or at least claims as much – giving a great vintage champagne or an iconic bottle (Yquem, DRC, Petrus or Rayas) is the best way to go. At the same time, you might not want to break the bank for a snob, but that's another story… Another idea is to intrigue with out of the ordinary bubbly. You have two possibilities: the cuvée Triple Zéro from La Taille aux Loups or how about a magnum of cider from Bordelet? The former is produced by the star of Montlouis, Jacky Blot, and for the latter, it's Alain Passard's old sommelier who looks after the apple and pear orchards, producing single-parcel cuvées.
For the erudite, someone who likes to learn in all situations
For this type of person, you need a wine which tells a story. There are several options, but these are the best in our opinion:
A cuvée produced from prephylloxeric vines (very old vines which were planted before the phylloxera crisis in Europe in the second half of the 19th century): there is, of course, the famous and very rare cuvée Vieilles Vignes Françaises from Bollinger, but also the more affordably-priced Bargane de la Closeries from Moussis, and the cuvée Thermantia (Spanish wine).
Slightly less impressive as they are younger, 'franc de pied' vines (non-grafted vines) can also be a nice way to start a conversation about the phylloxera crisis and the profound changes that it brought about in winemaking.
A wine made in the tradition way, in amphorae: there the choice is vast, with wines from Château Pontet-Canet, from the Italian domain Foradori, the Cahors Mas Del Perié…
For someone you don't know very well
An idea which almost guarantees success, no matter the taste, is a birthyear vintage. A personalised gift for which all you need to know is the person's year of birth. For younger people (up to 20 years old), the choice is quite simple, all you need is a good quality bottle of wine. For older vintages, we recommend you play it safe and opt either for a very very good red Bordeaux or Rhone, a dessert wine, a VDN (naturally sweet wine) or a spirit (old whisky, cognac, Armagnac…).
For your brother or sister who doesn't like wine
You could choose a very good cider or perry which, with its low alcohol content and delicious aromas make a very digestible drink for those who don't like wine! Another option could be a German Riesling which is also low in alcohol, fruity and absolutely delicious. iDealwine also has a fantastic selection of spirits, with whiskies, rums, cognacs and other fruit liqueurs…