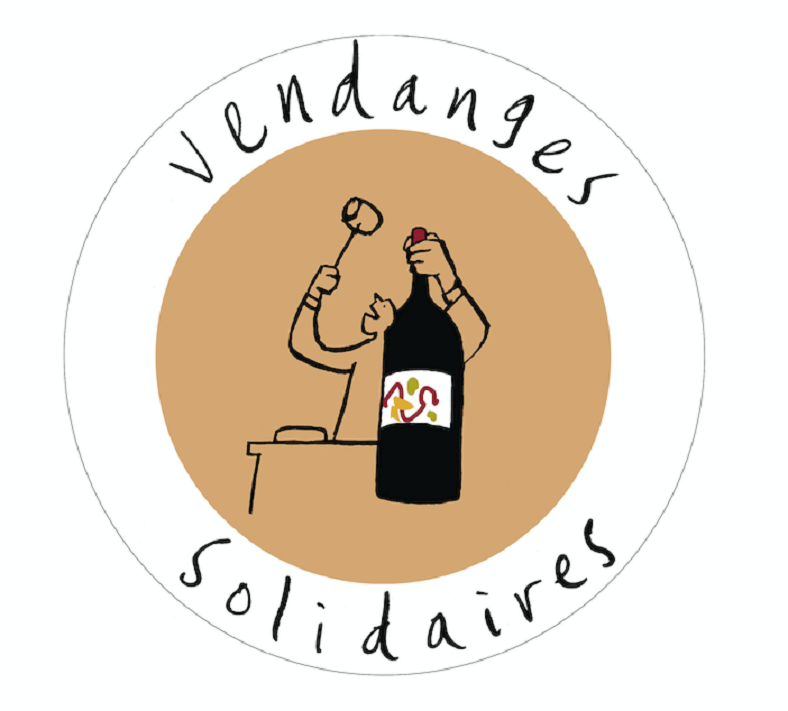 The auction we've just opened is a special one, as all of the proceeds will go to Vendanges Solidaires, an association that helps winegrowers in difficulty.
Who are Vendanges Solidaires?
Created by Romauld Cardon in 2016, Vendanges Solidaires exists to help winemakers who have been negatively impacted by changes in the climate, an issue that is only becoming more pressing as time goes on and the environmental crisis continues. This year, the help could not be more urgently needed, with the vast majority of France's vineyards hit by severe frost in recent weeks.
In concrete terms, the vignerons helped by the scheme are those who've had their precious vines for less than ten years, thus making them a bit more vulnerable to climatic changes. Even though the 2020 vintage has been noted as a generous one in both quality and quantity, the global pandemic has had a huge impact on sales. Alongside support to stop this gap, there is also a didactic side to the association's work, offering expert advice on managing sudden weather shifts like frost or the development of mildew.
The wines up for auction
Eclecticism is key in this auction, though that takes nothing away from the quality of the lots available!
Regional diversity
From Burgundy to the Rhône, via the Beaujolais, with a detour to the South-West, an exploration of Bordeaux, and a final stop in Alsace, here are some of the highlights from this charity auction.
Burgundian domain Alice et Olivier de Moor is represented by a 2015 Chitry, and Domaine des Croix present the same vintage for their Beaune premier cru Pertuizot. Why not make your own vertical collection of Corton-Charlemagne cuvées with 2017, 2018, and 2019 bottles from Domaine Bonneau du Martray?
From the Rhône, we have signatures like Clos des Papes (Châteauneuf-du-Pape) and François Villard (Saint-Joseph). A region of hidden treasures, the Beaujolais shouldn't be dismissed, especially when it comes to the wines of Jean Foillard whose flavourful Morgon 3.14 and Athanor are waiting for bids.
You might be surprised by the strong presence of wines from Auvergne (part of the Loire), but these are becoming increasingly coveted, such as in the case of Annie Sauvat. You'll also find fabulous 2006 and 2008 Poyeux cuvées from Clos Rougeard, the star of this beautifully diverse region.
Fans of Alsace's complex and aromatic produce will be delighted by the lots from Domaine Bott-Geyl, Matthieu Deiss (son of the legendary Jean-Michel Deiss), and Vignoble du Rêveur.
And from the sunny south, appellations represented include Fitou with Mas des Caprices, Fronton with Château de Plaisance, Gaillac with Robert et Bernard Plageoles, Jurançon with Camin Larredya, and Irouléguy with Domaine Bordaxuria.
Large formats
What could be more generous than a large bottle of something special to share with your entourage? You'll create a magical moment with any of the following wines: the 2009 Chambertin by Armand Rousseau (magnum), a 2019 Juliénas La Bottière from the Bret Brothers (magnum), a 2019 Un Instant sur Mars from Vignoble du Rêveur, or a 2017 Montlouis 1er Render-Vous from Lise et Bertrand Jousset. The 2015 Saint-Joseph by Gonon and the 2017 Côtes-Roannaises Perdières from Sérol are both available in double-magnum format…
Our mystery lots!
There are also four mystery lots in this auction, each containing three bottles. Here are some clues to pique your curiosity…
Mystery lot n°1: among them, some fine fizz, a top maison, a big year…
Mystery lot n°2: one of the bottles comes from an up-and-coming region, crafted by a figure of the Loire and evoking a long-gone era.
Mystery lot n°3: "it's in the smallest bottle that we put the best perfume". Does this rule apply to the beautiful nectar included here?
Mystery lot n°4: this lot is made up of large formats, one of which is a biodynamic grand cru classé.
Happy bidding!
Browse the full selection online here and the catalogues below:
30/04/2021 – 11H00 : Vendanges Solidaires – Alsace Jura
30/04/2021 – 11H30 : Vendanges Solidaires – Vins du Sud
30/04/2021 – 12H00 : Vendanges Solidaires – Champagne
30/04/2021 – 12H30 : Vendanges Solidaires – Loire
30/04/2021 – 13H00 : Vendanges Solidaires – Burgundy Beaujolais
30/04/2021 – 13H30 : Vendanges Solidaires – Rhône
30/04/2021 – 14H00 : Vendanges Solidaires – Bordeaux