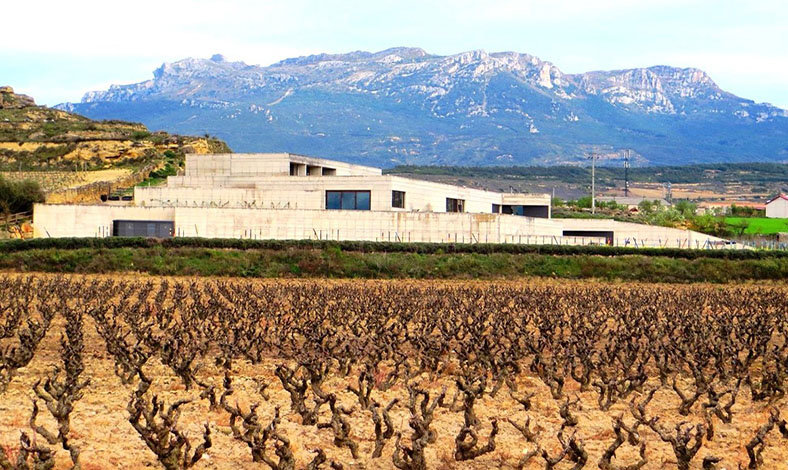 Bodega Contador is the story of a man, Benjamin Romeo, who built one of the best domains in Rioja from scratch. In just a few years, he created some of the greatest wines coming out of Rioja… and the rest of Spain, for that matter.
Starting with only an old cellar and his parent's garage, Benjamin Romeo is now considered one of the best Rioja winemakers.
Benjamin Romeo, the winemaker whose name is almost as famous as that of his domain, Bodega Contador. Famed and admired by his peers, he is also a part of Mondovino, which unites professionals and wine enthusiasts. He has, for example, been awarded 100/100) by Wine Advocate (Robert Parker) for his flagship wine for the 2004 and 2005 vintages and all his wines always go down well at professional tastings.
After Benjamin Romeo completed his oenology studies and courses in Bordeaux, he joined the team at the famous Domaine Artadi where he worked between 1986 and 2000. There, he created the El Pisón and Pagos Viejos cuvées, which put the domain at the top of everyone's wish lists. Benjamin Romeo was still working there when he started Bodega Contador in 1995. He acquired an old cellar cut into the rock under the San Vincente castle and produced his first vintage a year later. After his wines were warmly welcomed by wine lovers and the press, he left his job at Domaine Artadi in 2000 to continue his own journey. He continued to create wines under the castle until 2008 when his very own cellar was finish, having been built by the architect Hector Herrera.
Today, his estate is composed of 50 small plots with differing soils, microclimates and altitudes. Nestled in the heart of the Sierra Cantabria mountains in Rioja, the domain stretches over 50 hectares with the vines sitting at altitudes of between 400 and 650 metres. The goblet-cut vines are cared for using organic principles and the hand-harvested grapes are transported to the cellar as quickly as possible where they are sorted by hand. The wines are crafted in Benjamin Romeo's modern cellar. It is there that they age in huge 10,000 litre, French oak barrels for 18 to 20 months.
Don't let these exquisite wines, loved by the world's wine critics pass you by.
See all Bodega Contador wines on iDealwine