Beaujolais is an unusual region, long misunderstood by wine lovers and too often seen as Burgundy's less impressive sibling. However, what stands out in this part of the wine world is a patchwork of terroirs that make for endless possibilities. Across 20,000 hectares and 12 appellations, there are certain, notable spots known more commonly as the Beaujolais 'crus'; here we're going to take a closer look at two of them: Fleurie and Morgon.
Fleurie
The Fleurie appellation was officially recognised in 1936, making it as old as French workers' right to paid leave. Around 150 producers share 840 hectares between them, and it's mostly the Gamay variety, Beaujolais' most important grape, that's grown here. Other vines allowed in Fleurie (although covering a maximum of 15% of any parcel) are Chardonnay, Melon de Bourgogne, and Aligoté. The soil in these parts is rich in pink granite, and the sweeping land reaches heights of 400 metres; slopes like these provide perfect exposure for the vineyards.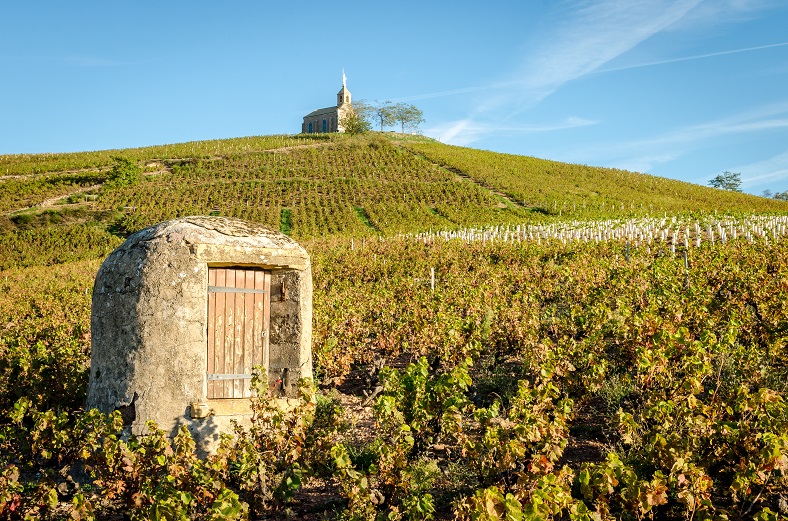 One of our favourite Fleurie wines is made at Domaine Descombes. After having vinified several kinds of Beaujolais cru, Georges Descombes now crafts a Fleurie cuvée with one aim in mind: to let both the grape and the terroir express themselves in full. His natural wine is nicely balanced with a bouquet of delicate aromatics. Marc Delienne is another producer dedicated to this appellation, making several different Fleurie cuvées; Abbaye Road and Greta Carbo are our top picks. This follower of Eloi Dürrbach (of Domaine de Trévallon) has cultivated 14 hectares of biodynamic vines since 2016, producing easy-drinking Fleurie that keeps an air of depth and complexity, nonetheless.
Morgon
Moving on to Morgon, we find an appellation that spans a much larger area than most of the Beaujolais crus, covering no less than 1,100 hectares. The only appellation that can top this is Brouilly, the big brother, if you like. Here, there are almost 250 wine makers crafting Morgon cuvées, enough to make you think twice about the significance of the region. Drawing their life force from the terroirs of Villié-Morgon, many of the crus are well-reputed, and even those who know little about Beaujolais might well have heard of La Côte du Py, les Charmes, Javernières, Corcelette, or Douby. A roster of top terroirs such as this leaves no doubt about the quality of the wines produced, with many considered the best Gamay expressions you can taste.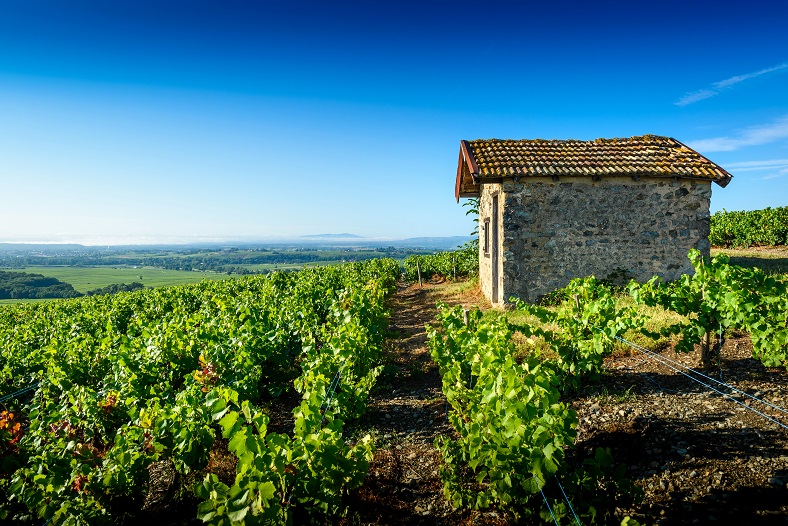 The soils are varied in Morgon, with 52% granite, 11% blue stone, and 37% piedmont, giving the appellation a unique character that often comes through in its wines. There's a real power to these cuvées, giving aromas of ripe cherry and plum, alongside nuances of kirsch and eau-de-vie. These dense and chewy wines are so recognisable that they've given rise to their own French verb, "Morgonner", which is a way of describing a wine with these very characteristics. Another feature adding to the desirability of Morgon wines is their structure; they evolve well over time and have excellent ageing potential.
To discover this fantastic appellation, we recommend you start with the Domaine Lapierre, considered by many as a pioneer of Beaujolais' natural wine movement. These wines represent all the typicity of Morgon through its chewy and flavourful cuvées. La Bonne Tonne crafts wines that are also fruit-led but a little fresher (perfect as we move into summer), and the Grand Cras cuvée is excellent. This domain works biodynamically and with very low intervention, not wishing to disrupt the fruit on its journey through vinification; we've noted the superb balance that comes as a result of this approach. And we can't talk about Morgon without mentioning Jean Foillard, who works meticulously to produce his natural cuvées. Two bottles you mustn't miss are the Camille cuvée and the Morgon villages.