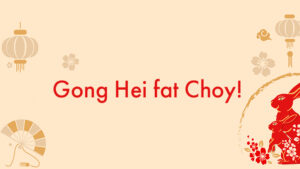 With Lunar New Year only days away, we thought we'd take a look at some wines for the week-long festival. In the lead up to the new year, it's easy to get caught up in the cooking and cleaning but forget them for a moment (done!) and indulge in the magic of fine wine. In this article, we have listed our favourite wines for Lunar New Year.
We hope that you will all be able to gather with your loved ones this year after a few years of smaller celebrations. Rather than try to find pairings for each dish, we are choosing to focus on the richness and celebration that accompany the new year feasts. And to mark this joyful time of year, we have put together a vast selection of wines, whiskies and rums that could adorn your festive tables.
Champagne
Nothing says celebration like a bottle of Champagne, but even more so for Lunar New Year! A crowd-pleaser like no other and the perfect centre piece for your table, a bottle from Larmandier-Bernier, Jacquesson, Selosse, or Dom Pérignon would go down a treat. If you would like to gift a bottle of bubbles to a (really) special someone, this 2007 vintage R.D. Extra Brut Bollinger comes with a stunning black and gold gift box.
Mature Bordeaux
As the no 1 online wine auctioneer worldwide, it should come as no surprise that iDealwine's mature Bordeaux offering is second to none. A selection of mature vintages has just been added to the website, which includes two bottles of Château Margaux Premier Grand Cru Classé 1975.
Also on our website, you'll find all the classics such as Château d'Yquem, Château Mouton-Rothschild, other Château Margaux, Château Lafite-Rothschild, Château Latour, Château Haut-Brion, and Petrus.
Burgundy Delights
Mark the occasion with a Burgundy Chardonnay with Etienne Sauzet's Puligny-Montrachet 2002, or Jean-Philippe Fichet's Auxey-Duresses. For Pinot Noir lovers, you can't go wrong with Domaine de la Pousse d'Or and the Vosne-Romanée Les Beaux Monts by Georges Noëllat which is superb. As always, for all of the showstopper Burgundy names, you're in the right place!
Spirit of 2023
Whisky lovers look no further. The first spirt auction of 2023 has just started and can be found on FineSpirits.Auction. If you can't find your favourite spirit in the auction, you might also be able to find it in our current selection of fine spirits, many of which come in beautiful gift boxes. French spirits such as Cognac, Armagnac, or even new wave French whisky would be an ideal gift this Lunar New Year. We love the festive red gift box of this beautiful Louis XIII Cognac from Maison Rémy Martin.
Recommendations from Hong Kong
Hong Kong native but Burgundian at heart, iDealwine's Asia Sales Manager Alva Ho has opted for a 2018 Clos De Vougeot Grand Cru Vieilles Vignes from Domaine Ponsot. For the Bordeaux lovers in her life, Alva has selected Carmes Haut-Brion 2014, Château Figeac's Premier Grand Cru Classé A from the 2009 vintage and Château Haut-Bailly Cru Classé De Graves 2011.
If you're looking to add some extra golden sparkles to the celebrations, Alva suggests choosing the Brut Nicolas François Billecart 2007 cuvée from Billecart-Salmon, Veuve Clicquot's La Grande Dame Ponsardin 2008 or Comtes De Champagne 2012 from Taittinger. This Hermitage La Chapelle 2011 from Domaine Paul Jaboulet Ainé would make a lovely gift and it evens comes in a beautiful wooden case.
See our special selection for the Lunar New Year!