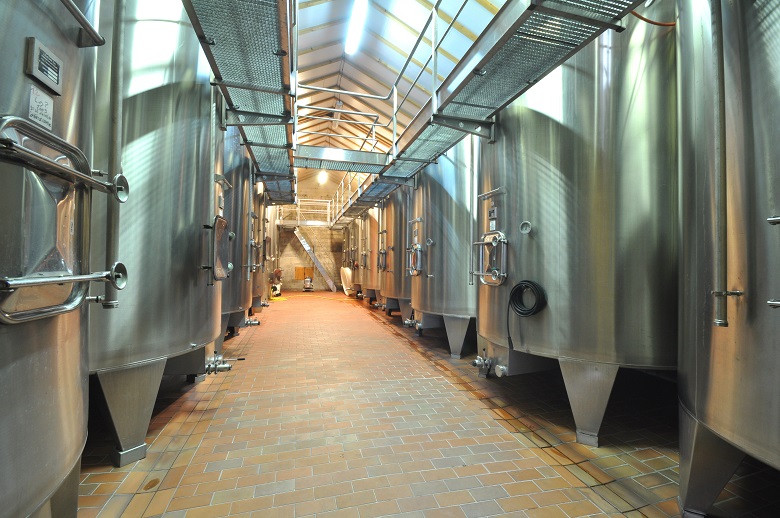 The International Organisation of Vine and Wine (OIV), with 49 member states and vast scientific and technical knowledge of the global wine and viticulture sector, published their 2022 figures for wine production, export and consumption. Their conclusion: A slight drop in production and consumption, which we will analyse below.
A FAIRLY STABLE LANDSCAPE FOR VINEYARDS ACROSS THE GLOBE
In 2022, the world's vineyards stretched across 7.3 million hectares. While relatively stable, the amount of vineyards shrunk slightly – 0.4% compared to 2021 – mainly due to the slowed growth of Chinese vineyards and to a new structure within the European Union which authorises the plantation of new vineyards, whether they're intended for wine production, or for table grapes and raisins.
A (VERY) SLIGHT DIP IN GLOBAL PRODUCTION
It comes as no surprise that if the global surface area of vineyards decreased, then production did as well. In 2022, production decreased 1% to 258 million hectolitres. It is worth noting that for the fourth consecutive year, global production has hovered around 260 million hectolitres. Despite severe drought throughout the summer, Italy, (the world's leading wine producer with 50.3 million hectolitres), France, and Germany logged superb yields in part due to healthy vines. A special mention should be given to France who experienced a pitiful yield in 2021 but managed to register the best growth compared to the previous year, up 17% with 44.2 million hectolitres produced. Greece and Spain (who remains the third-largest wine producer in the world at 33 million hectolitres, down 6%), were sadly hurt by the global climate.
The United States remains the fourth-largest global wine producer, even if production dropped by 4% compared to the previous year due to hail and drought. Lastly the Southern hemisphere, which encompasses 21% of the global production, dipped slightly, with Chile leading the region at 12.4 million hectolitres. New Zealand stood out, boasting an exceptional yield, one which the country had never before produced.
EXPORTED WINE INCREASED IN VALUE
Wine exportations increased 9% in 2022 and have never been healthier. Exported volumes were down 5% at 107 hectolitres sold, but the estimated average rise in prices, 15% compared to 2021, generated 37.6 billion euros in sales. This remarkable outcome had quite a positive effect at iDealwine:  a new office in Singapore has just opened to ensure the highest quality customer service to their ever-growing base of loyal clients within the region.
WINE CONSUMPTION IS ON A DOWNWARD TREND
In 2022, global wine consumption represented 232 million hectolitres, down 1% compared to 2021. The European Union's consumption corresponded to 48% of total consumption, or 111 million hectolitres (compared to 59% in 2000, for example). France stood out with 25.3 million hectolitres consumed, carving out a spot as the second-largest wine consumer in the world. Proof that wine culture is indeed part of the France's cultural DNA!
These figures show a global downward trend in consumption which is not only due to China's reduced wine consumption (down 16% in 2022), but also to the recent unprecedented global events. There was a boost right after Covid restrictions were lifted, however the war in Ukraine quickly obstructed these gains. The war, coupled with the energy crisis that followed, negatively impacted the supply chain, as well as production and distribution costs. Petrol and glass prices skyrocketed and buying power diminished, therefore wine was not being drank as much.
There has also been a change in consumer behaviour which needs to be added to this. While red wines are losing market shares, more festive wines, like rosé and sparkling wines, are making headway. Iconic wines, intended for experienced and passionate wine enthusiasts, have luckily always been successful.
OIV's outlook is hardly optimistic: consumption is still likely to decline. Fortunately, rare and iconic wines, such as those sold on iDealwine, still spark desire. Wine enthusiasts could be choosing to "drink less, but drink better." In any case, one thing is sure: they will be on cloud nine at iDealwine.