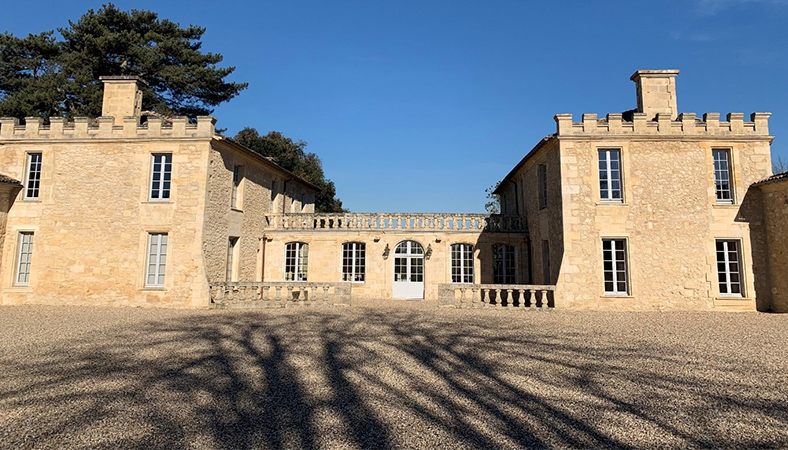 Each en primeurs campaign offers a variety of choices with some wines standing out more than others. To help you as you decided which bottle(s) to buy, we have created selections based different motives for making en primeurs purchases. The top five main reasons for buying en primeurs wines that we found are procuring birthday vintages, being guaranteed to get bottles, having all the information in one place which allows you to make decisions easily, investing, and buying presents. If one – or more – of these reasons speak to you, take a look at the shortlists of wines to choose from for each motive.
Birthday
Searching for a "birthday" vintage is one of the most popular reasons for buying vintage wine. So, if 2022 marks a special occasion for you, whether that is the birth of a child, a wedding, or any other joyous occasion, which is worth being marked in a special way, consider the ageing capabilities of the wines in question. Because if you're buying wine to commemorate a birth, the interested party will have to wait at least 18 years before they can taste their present. As luck would have it, the 2022 vintage has brilliant ageing potential.
Our "birthday" selection
Château Léoville Las Cases, Clos du Marquis, Château Lagrange and Château Figeac
Guarantee of stock
Do you have a few favourites among Bordeaux's grands crus be that a favourite property, style of wine or appellation? If the wines in question have limited quantities, don't wait around to get your hands on a few bottles because, even during en primeurs, some wines quickly become out of stock. And you will have more difficulty finding them once they are fully released. In any case, inflation would have affected their prices. If you are looking for our purchasing team's regular favourites, let them guide you through their choices by giving them a call on +33(0)535541530.
Our "guarentee" selection
Château Pontet-Canet, Château Pavie Macquin, Château Troplong-Mondot, and Château Carmes Haut-Brion
Easy choices
Let's face it, buying wines en primeurs it a great way of getting your hands on the bottles you would like to have and then not thinking about them again until your collection's stock levels start to dwindle.
If you are looking for classics to reserve and then forget about before they arrive on your doorstop as if by magic two years later, then this list is for you. And what is more, we have selected wines that you can open relatively soon. Your only risk? That your stock levels diminish a bit too quick once the wines arrive. 😉
Our "easy choice" selection
Château Ferrand, Haut-Carles, Château Haut-Marbuzet, and Château Haut-Bailly
White wines are more your thing? Go for Château Carbonnieux and Château Olivier. And don't forget about second wines which are often a good choice if you're looking for bottles to open sooner rather than having to wait for the property's grand vin to peak. Our selection includes Marquis de Calon, Pagodes de Cos, Lacoste Borie (Château Grand Puy Lacoste's second wine).
Investment
Some wine enthusiasts buy en primeur wines with the idea that not only will their flavours and aromas develop over time but also their value will too. When thinking about using wine as a form of investment, it is important to go for wines that have received brilliant tasting notes from critics. Some favoured icons are already difficult to find but luckily, a handful of bottles still remain on the iDealwine en primeur website.
Our "investment" selection
Château Carmes Haut Brion, Château Rauzan-Ségla, Château Beychevelle, and Château Armailhac
As a gift
Are you thinking of giving someone a Bordeaux grand cru as a present? It's a brilliant choice, especially if the bottles age a few more years in the depths of the cellar. By the way, there's nothing to stop the recipient being you, because you're worth it!
Several advantages are in store for you on iDealwine's Primeurs website. Not only do you have the chance to receive your bottles in an attractive wooden case (when you buy three bottles or more), but you can also choose the size of your bottles – a magnum, a jeroboam, even an imperial, all of which are likely to be brilliant in a few years' time! The extra cost of buying a large format is not as great when you buy the wine en primeur. But if you wait until the wines are ready to be released onto the market, these larger bottles will be harder to find and also more expensive. So there really isn't much of an excuse for procrastinating now.
Our "gift" selection
Château Phélan Ségur, Château Siran, Château Malescot Saint-Exupéry, Château Langoa Barton, and Domaine de Chevalier – note that this famed property is sporting a special label in 2022 to celebrate the 40th harvest.
And for your first forray…
If you're looking to make your first en primeurs purchase or maybe you're thinking about adding wines from the famous 1855 classification to your collection for the first time, then we have a selection just for you. These five names will allow you to add noble wines to your collection that will not bankrupt or intimidate you.
Our "first steps into the world of grand crus" selection
Château Haut-Bages Libéral, Château Branaire Ducru, Château Talbot, Château Cantemerle, and Château Lafon Rochet.
And not forgetting our selection of bottles at attractive prices. These wines all caused our mouths to water as we were tasting them earlier this year.
You can, of course, be on the lookout for wines for different reasons. The aim of the iDealwine primeur website is to create a place where you can find all the wines and detailed information about them in the same place. Select the bottles, settle the order and your collection is formed. While you're there, we won't tell anyone if you add a wine or two from some of the region's biggest names. 😉 Château Figeac, Château Angélus, Château Evangile, Château La Violette, Château Palmer, Château Léoville Las Cases, Vieux Château Certan…
Browse the selection of 2022 Bordeaux on Primeurs.iDealwine.com