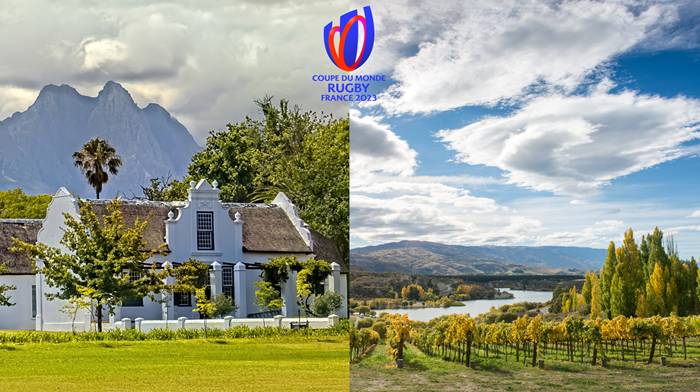 It's with a heavy heart that we write this article… The final of the 2023 Rugby World Cup will not feature France, Ireland or Wales. But it's set to be an excellent final between the two great rugby nations of New Zealand and South Africa. That being said, there is also another match unfolding: the battle of the southern hemisphere wine countries. Will it be the iconic South African Pinotage or the famous New Zealand Sauvignon Blanc that will come out on top and end up in your glass?
New Zealand: the All Blacks will guide you across the nation's islands
If you're rooting for the All Blacks, then start with a Sauvignon Blanc from Marlborough or Hawke's Bay. Their citrus fruit aromas and freshness will be the perfect warm-up for the first half.
When half-time rolls around, uncork a Pinot Noir, which would beautifully accompany the charcuterie platters you lay out. Planted on the South Island, the Pinots of Marlborough and Central Otago will take you there with their mouth-watering flavours, finesse, and silky tannins.
Shop New Zealand wine for sale
South Africa: let the Springboks take you to their valleys
Are you supporting the Springboks? Come and take a tour of the two main viticultural regions in South Africa: the Western Cap and Stellenbosch. In Stellenbosch, iconic domains such as Glenelly and Kanonkop have recently been joined by a new face, Damascene Vineyards, which you just have to try as a matter of urgency. Its Syrah, Cabernet Sauvignon and Chenin Blanc wines reflect their terroirs with the greatest accuracy and are produced in small quantities (depending on the cuvée, anywhere between 2000 and 5000 bottles).
Heading now to the Western Cap, it's time to discover the wines from the Lourens, Sadie, and Beaumont families as well as those from the estates of Storm and Alheit. Here, Pinotage, Pinot Noir, Chardonnay, and Chenin along with a few other varieties are tended to before their grapes are crafted into single-varietal wines or blends.
For dessert, there's nothing better than the famous sweet wine Klein Constantia, which incidentally Napoleon drank while exiled on Saint Helena.
Shop South African wine for sale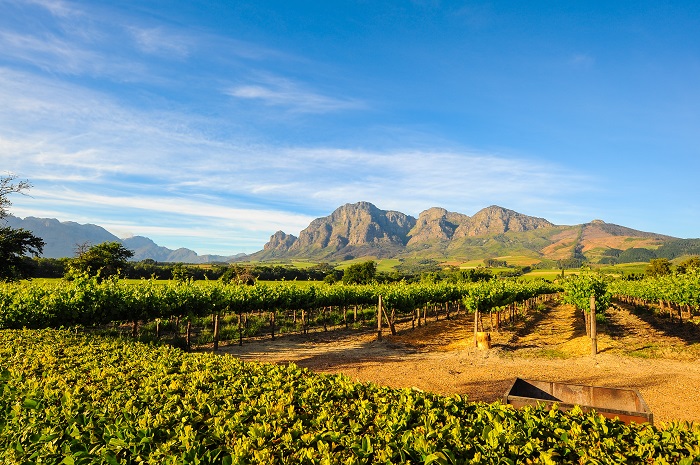 If you really can't decide between the two nations, you could always raise a glass of Champagne to the end of this great sporting event while waiting for that yearly tournament which takes place in the northern hemisphere spring.