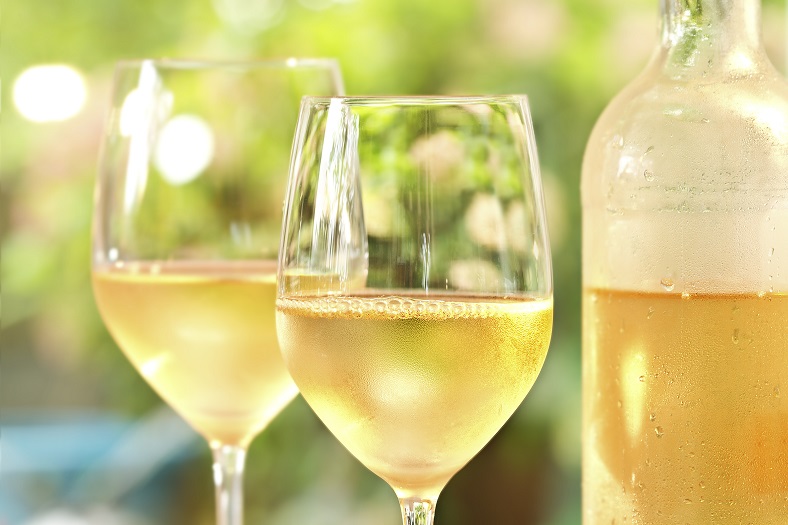 As the weather gets nicer, serving wine at the right temperature can be a real pain. Reds are often too warm, and whites and rosés come out of the fridge way too cold before quickly heating up in the glass. What's the best way to deal with this?
During the summer, we're all keen to get out and share a bottle with friends in the sun, but there are a few little rules to avoid spoiling the lovely wine you've brought! Much of the enjoyment is lost when we serve a wine too warm or too cold. Above all, you should bear in mind that there's no need to serve your bottles frozen when it's 30° outside, because it's the difference in temperature that gives the feeling of freshness. A white or a rosé at 12° will be nice and refreshing, as will a light red at 14°.
Ideally, you should plan in advance and cool your wines for as long as possible beforehand (or if it's a red, get it out of the cellar at the last minute, around 14 or 15°). If you've chosen your wine somewhat a the last minute, a red can be put in the fridge for about an hour, and whites and rosés can be put in the freezer for 15 minutes – make sure to set a timer, though, as leaving them much longer will spoil them…nice for a sorbet dessert, perhaps, but not really for drinking!
In order to keep the bottle cool once it has been opened, avoid using ice – it's better to put the wine in a bucket of cold water, and you can add a few ice cubes if need be, depending on what kind of wine it is. This is better than a whole bucket of ice since the water envelopes the bottle much better and it is easier to control the temperature.
Now you're ready to enjoy your wine in the sun without letting the heat spoil your fun!
See our selection of rosés here