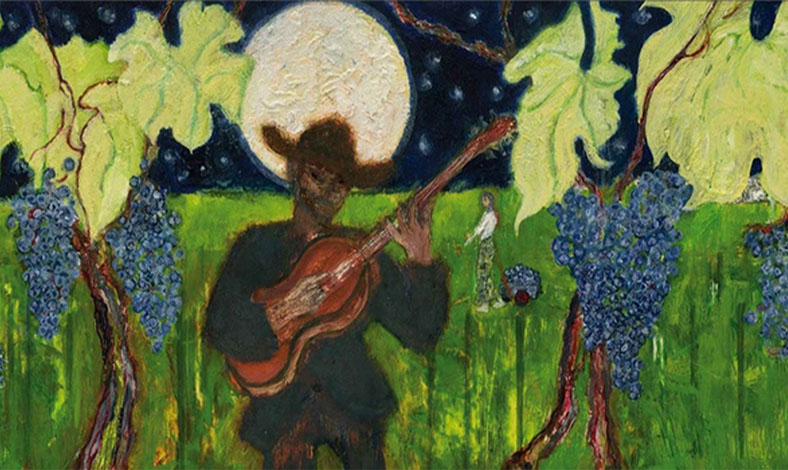 The label for the latest vintage to be released by Château Mouton-Rothschild has been revealed. Just like every year, before releasing its freshly bottled wines, the château unveils the artwork that will adorn the new vintage.
A tradition dating back to 1945
This tradition started in 1945 when Philippe Jullian painted an image for the chateau's label. Other artists have since had the chance to add their work to these prestigious bottles. Notably, there was Jean Cocteau in 1947, Salvador Dalí in 1958, César in 1967, Jean Miro in 1969, Pablo Picasso in 1973, Andy Warhol in 1975, Pierre Soulages in 1976 and more recently Gu Gan in 1996, Niki de Saint Phalle in 1997, and even Jeff Koons in 2010. The crème de la crème of the art world has lent their work to each new vintage produced by the château since 1945. Historically, in exchange for using their paintings, the artists receive five cases of the vintage they illustrated and five cases of a vintage of their choice from the cellars of this Premier Grand Cru Classé.
Peter Doig, the artist of 2020
The artist who worked with the Rothschild family to create the label for the 2020 vintage is Peter Doig, a Scottish painter who splits his time between London and Trinidad.
This work of art blends the influences of Cézanne and Van Gogh in the artist's take on the birth of a top wine, guided by the rhythm of a guitar. Evoking the feeling of being in a dreamworld, the painting pays homage to those who work in the vineyards, essential players in the creation of Mouton-Rothschild wines.
"The painting shows something of what goes on behind the scenes in the production of wine, what happens offstage, as it were. It's a sort of ode to workers, to all those involved at the various stages of making a wine before it's finally bottled. It's a dream with a romantic streak, as if someone spontaneously decided to sing in the vines. It's a moment of poetry, where you can take your time. It's neither really day nor really night, but rather something in between, between waking and sleeping. It is possible to see it as a progression, a dream journey in the world of the harvest." explains Peter Doig.
A one-off charity auction
At the same time as revealing the new label, the château organised an auction of a single lot which was composed of six bottles, three magnums, an exclusive double magnum signed by the artist and the Rothschild family, an Imperial, and the only Nebuchadnezzar produced by the property to date. The lot was sold for €175,000 (including auction fees). A cheque of €140,000 was donated by the family to the Gironde fire brigade to buy new equipment following the fires that ravaged the département's forests during the summer of 2022.
Shop all wines from Château Mouton-Rothschild