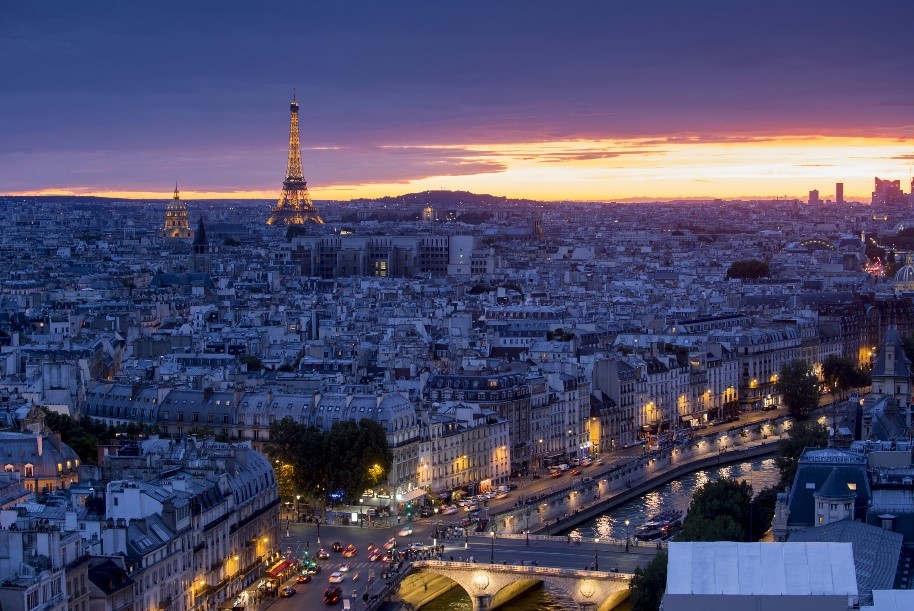 Parisians have confirmed their reputation as bons vivants in a study from France's INSEEC Business School measuring wine consumption in the world's cities. With 709 million bottles consumed annually, Paris is the global capital of wine consumption.
5.32 million hectoliters of wine – the equivalent of 709 million bottles – were drunk in Paris in 2017, according to a study led by Wine and Spirit Institute of the Inseec Business School.
There are several reasons behind Paris' place at the top of the list. Firstly, the capital and its urban region boasts a network of no less than 20,000 restaurants, bars, cafés and hotels, in addition to 1,315 supermarkets and 1,100 specialist cavistes. This network makes Paris the densest area for wine distribution in the world.
Tourism also plays a very large part, and Paris' buzzing wine and food scene attracts tens of thousands of visitors a year. What's more, Paris is the global capital of business tourism, with over a thousand trade shows and congresses organized each year, where wine is widely consumed.
59% of Parisians drink wine at least once a week, the highest in all of France (although Occitanie in the South-west is a close second). Three quarters of the capital drink wine at lunch, 73% at aperitif and 83% at dinner. Parisian wine drinkers have a proclivity for Bordeaux and Burgundy wines, with Burgundy the most popular (though on an international level, Bordeaux remains the most popular wine region).
After Paris, the Ruhr (the cities of Essen, Dortmund and Duisbourg) is second with 4.02 million hectoliters, followed by Buenos Aires (3.64 million hl), Milan (3.29 million hl), London (2.93 million hl) and New York (2.75 million hl).
One thing is sure, in a city as beautiful as Paris – which what's more offers all that wine and food lovers could possibly want – there is always a reason to celebrate. And if you don't live in Paris, you can find the world's best selection of wines on iDealwine… 😉 Cheers to that!