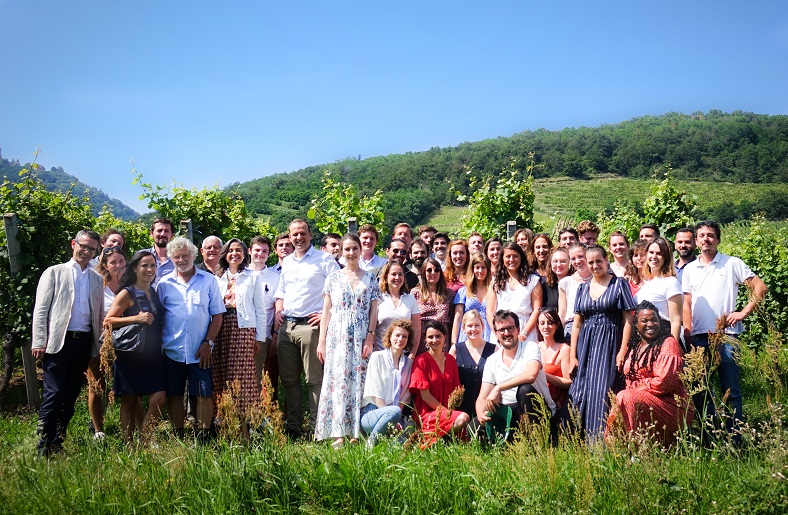 Have you heard the great news?
Once again, and for the sixth consecutive year, iDealwine has been named number one wine auctioneer in France by the 2020 annual report of the Conseil des Ventes Volontaires, the authority regulating auctions in France. International Wine Auction (IWA), iDealwine's subsidiary and licensed auctioneer, now has a 42% of wine auctions in France. IWA is now ranked 8th among the auction houses in the "Art and Collectibles" sector.
In terms of results at wine and spirits auctions, 2020 was a successful year for iDealwine.
According to the auction body's report "As in previous years… this niche sector [of wine and spirits auctions] is totally based on that of the market leader: International Wine Auction, which sells exclusively online. 2020 saw 93,739 (compared to 80,000 in 2019) lots sold in forty auctions. Total sales amounted to €19m in hammer prices, (compared to €17.6m in 2019), i.e. an increase of 7%,  This operator [IWA and therefore iDealwine] alone accounted for 42% of the total amount of wine and alcohol auctions in 2020 (37% in 2019)."
2020 was indeed a buoyant year for iDealwine, the virtual hammer fell at 41 auctions, including six Private Collections (auctions dedicated to a single exceptional cellar). Of course, during the pandemic wine enthusiats all over the world were prompted to fill their rapidly depleting cellars during lockdown and quarantine.
So thank you – thank you 175,000 times, which is the number of bottles (+4%) sold at auction in more than 93,000 lots (+12%), totaling €23.4 including tax.
Understanding the auction market in a few figures
Global auction market:
€2.9bn in 2020 (-14.1% compared to 2019): back to 2016 levels (€2.937bn)
-22.4% for the "Art and collectables" sector (which represents 42% of total sales),
-20.4% for the "Horses" sector (5% of total sales),
-5.7% for the "Used vehicles and industrial equipment" sector (53% of total sales.
Online auction market :
€1,975m of auctions awarded on the internet, i.e. +61% compared to 2019 (€1,224m)
They represent 68% of the total amount of sales in France in 2020 (vs 34% in 2019)
726m of auctions sold online for the "Art and collectibles" sector out of a total of €1.23bn
Wines and spirits stabilise for the third year running, iDealwine widens the gap.
iDealwine continues to widen the gap in a market that remained stable in 2020. A few figures to prove it? In France, wine auctions reached €47M excluding commission (2019: €47M, 2018: €46M), which represents 4% of the "Art and Collectibles" category to which wine is attached.