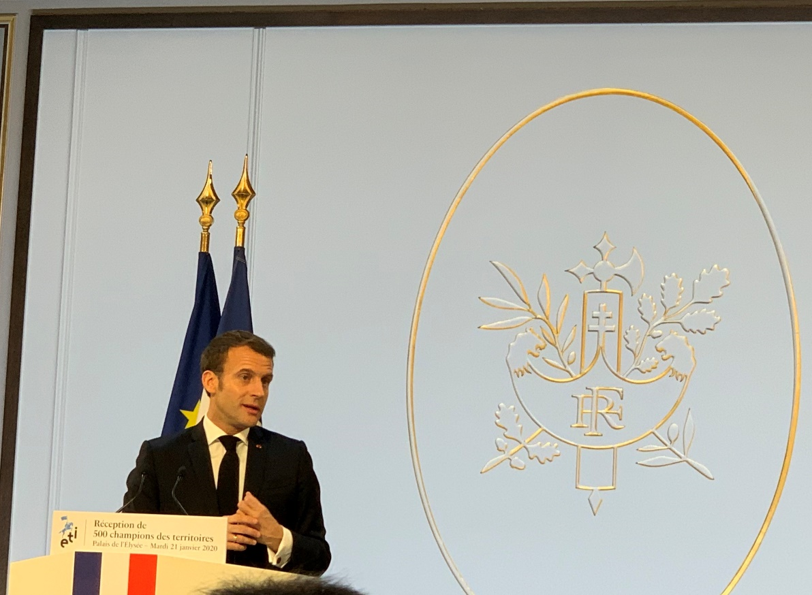 iDealwine was one of 500 of France's leading businesses to be invited to President Macron's event to launch a national plan to promote the nation's SMEs. This event, which took place at the Palais de l'Elysée, was organized to celebrate the French businesses that make the French economy so dynamic. A speech from President Macron was followed by several themed round table discussions on themes such as work and production in France.
An event to celebrate France's growing businesses
On Tuesday 21st January, President Macron made a speech to 500 small-to-medium sized companies together at the Elysée for the first time. "French SMEs employ more than 25% of employees and contribute greatly to the country's economy", the President's press release stated, "and the 500 SMEs here today (of 5,000 French SMEs) represent 920,000 jobs, of which 550,000 are based in France, 170 billion euros of turnover, 20,000 French sites of which 80% outside the Paris metropolitan area. They created 50,000 jobs in 2019, representing an investment of €10M."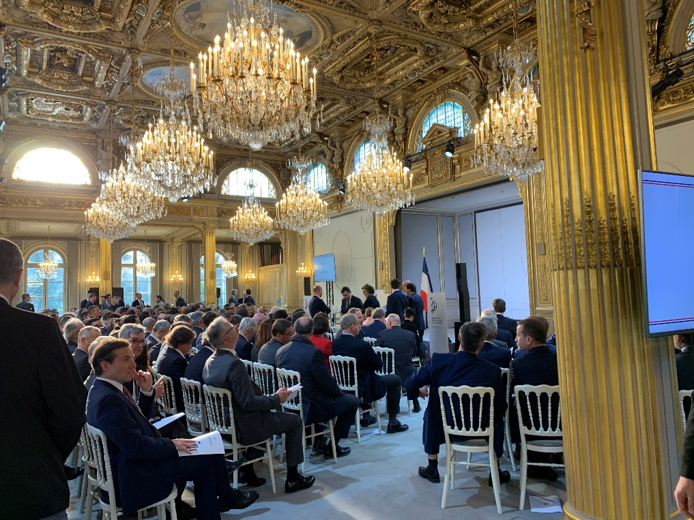 "It's these three principles [working in France, producing in France and engaging with France] that I want to establish," Macron stated, "because we need you to succeed in making our economy dynamic".
His speech was followed by round table discussions in the presence of Bruno Le Maire (Minister for the Economy), Muriel Pénicaud (Labour Minister), Frédérique Vidal (Minister for Education, Research and Innovation), Cédric O (Secretary of State for the Digital Economy) and Agnès Pannier Runacher (Secretary of State for the Minister for the Economy).
iDealwine recognized for 20 years of fine wine distribution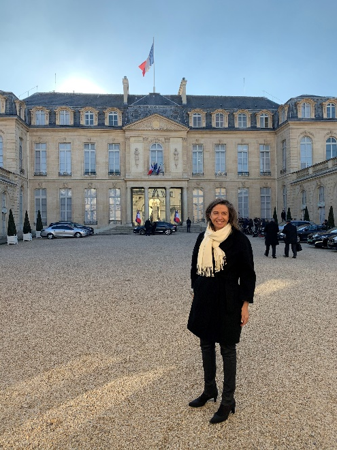 iDealwine was represented by Angélique de Lencquesaing, co-founder of iDealwine with Cyrille Jomand and Lionel Cuenca. Proud to be among representatives from France's 500 leading businesses, Angélique did not hide her enthusiasm. She explained, "this year, iDealwine will be celebrating 20 years since its creation. 20 years of honouring fine wines, our terroir, culture and 'art de vivre'. We are delighted to be recognized for the values we hold dear and share with wine lovers in over 60 countries."
Since its creation, iDealwine – one of the first French start-ups of the internet era – has become an industry leader in wine auctions. Since 2015, it has been France's number one online wine auctioneer and a world leader in the industry. Thanks to you, our customers, iDealwine is also one of the leading websites for fine wine distribution directly from domains. In our offices in Colombes (Paris), Hong Kong (open in 2013) and our new presence in Bordeaux (representing our négociant business LMGV), the iDealwine group now employs over 40 people, with more positions expected to open in 2020.
iDealwine is therefore extremely proud to be recognized for its contribution to the French economy. We are conscious of our impact on our surroundings and are making every effort to act as responsible entrepreneurs. A socially and environmentally responsible strategy is being put into place, with three objectives: to reduce our environmental impact, improve the wellbeing of our employees and continue to contribute to the development of the economic fabric of France. As they say over here, vive iDealwine, and vive la France!