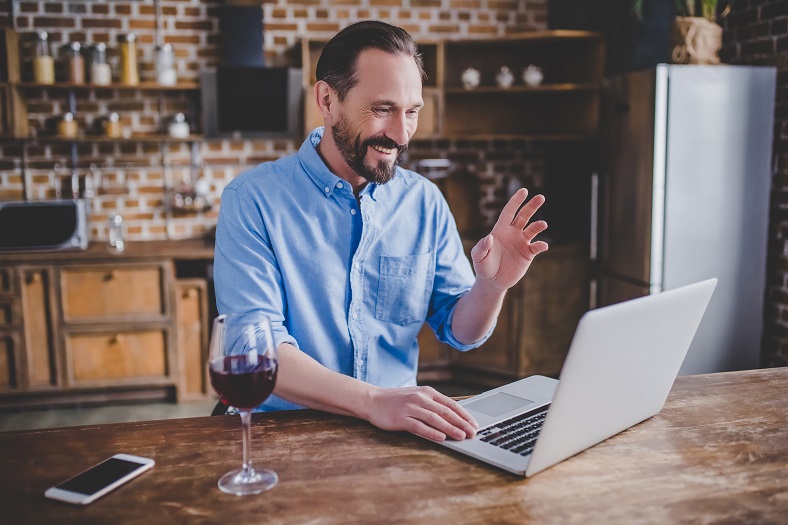 You might be surprised to hear it, but the region of Burgundy, despite its reputation for utmost rarity, is equally home to many a lovely domain producing bottles that won't break the bank. Here is our hand-crafted selection of pleasingly priced favourites from the Côte de Beaune, Côte de Nuits, Côte Chalonnaise, Mâconnais, and Chablisien. Pinot Noir and Chardonnay are the reigning varietals here, but we can also point you in the direction of alternative grapes. Let's take a look at the surprises in store…
Petite prices from the greatest appellations
If you hadn't heard, we're here to make it official: you can indeed find wines from the Côte de Beaune and the Côte de Nuits for less than €30! iDealwine is home to an extensive range of such bottles, with Pinot Noir and Chardonnay cuvées within easy reach.
From the Côte de Nuits, let's begin with the wines made by Bouchard Père & Fils, one of the most important houses of Burgundy. Their red Côtes de Nuits Village with its intense aromas of small black fruits perfectly represents the wines that this trader produces. Also from this area, from Pernand-Vergelesses to be more precise, is the red crafted from old vines by Domaine Françoise Jeanniard which is full of red and black fruits notes such as cherries and blackberries.
The Côte de Beaune is where we find Domaine Agnès Paquet which produces an exquisite Auxey-Duresses Chardonnay from vines that are more than 90 years old. As the wine isn't aged in new wood, the pure fruit notes of peach and apricot can shine and are supported by buttery aromas. What would you say to a trip to Beaune via a bottle of Réserve Personnelle from Domaine Aegerter?
And as for Chablis, Domaine Louis Moreau produces mineral and fruity wines from its vineyards in the most northernly Burgundy appellation.
Get a taste of the big names
Some of Burgundy's biggest names produce, or are associated with, certain cuvées that don't come at such a big price. We'd like to cite Aubert de Villaine, Domaine Mongeard-Mugneret, and Marquis d'Angerville as just a few that spring to mind. From Meursault, we hope you've already heard of Domaine Michel Bouzereau & Fils, as well as Domaine de Montille…either way, their reds are to be enjoyed without delay! As we head to the Côte de Nuits, we pass through Volnay, where Domaine du Marquis d'Angerville offers a Bourgogne Passetoutgrain which is made of Pinot Noir and Gamay. If you head to Chambolle-Musigny, we can't let Laurent Roumier's Hautes-Côtes-de-Nuits La Poirelette pass you by!
Get ahead of the curve
A final piece of advice? A lower budget can lead you to some of Burgundy's up-and-coming domains before they get big. Areas like the Côte Chalonnaise, the Mâconnais, and Irancy are all good places to start.
Givry, for example, has some excellent villages appellations like Domaine des Moirots, which produces both a white and a red wine. One of our favourites from the Côte Chalonnaise is Domaine Paul et Marie Jacqueson, a family-run property that has seen phenomenal success recently. A safe bet, this domain has kept its prices attainable, especially for its Mercurey and Rully cuvées. This is a broad selection for you to delve into! Let's stay in Mercurey with the Clos de la Maladière from Château de Chamirey, a concentrated wine with good ageing potential. The same from Michel Juillot has great generosity in its aroma and flavour. From Rully, we bet you'll love the Les Cailloux cuvée from Domaine des Rois Mages, a flavourful and silky wine to uncork in its youth.
South of Chablis we find a 160-hectare appellation that produces only red wine: Irancy. For around a decade now, this sub-region has been picked up by a handful of dynamic and talented vignerons. We recommend getting a glassful of their produce before too many people find out…which is bound to happen soon! Stéphanie Colinot's Les Mazelots is a powerful wine that needs a few years in the cellar for its tannins to soften; and once it's time to uncork, the moment will be grandiose!
From Mâcon, you'll find plenty of reds to excite your tastebuds. The Mâcon-Verzé from Domaine Nicolas Maillet is a round and flavourful wine, perfect to serve as an aperitif.
Other wines to look out for
We could spend all day writing about other wines to look out for, so great is the choice in Burgundy but we're narrowed it down to just three. This Aligoté from Clotilde Davenne has been crafted from old vines and possesses an expressive nose with apple, hawthorn and peach aromas. It would go well with delicatessen meats and goat's cheese. From Rully in the Côte Chalonnaise, we can recommend this delicious white from Domaine des Rois Mages which is full of dried fruit and roasted nuts notes along with vanilla and honey. This blend of Chardonnay grown throughout Burgundy from Edouard Delaunay is rich, yet a dash of acidity bring freshness to the wine.
See all the Burgundy wines under €30 here