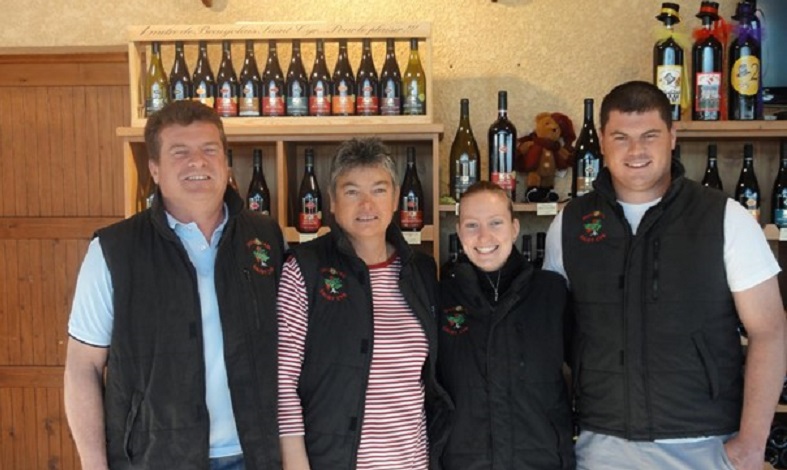 From the 'joyously gluggable' to Cru Beaujolais with real substance, learn more about the family who places the environment at the heart of their entire wine production.
Now run by the fourth generation of the Saint Cyr family, the winery was founded in 1949 when Pierre moved to the village of Anse in the Beaujolais region. He planted not only vines but also an orchard and crops, and farmed with cows, pigs, and horses. It was not until the 1960s that the family began to focus solely on winegrowing and by the 1980s, Pierre Saint Cyr's son Michel and grandson Thierry took over to really develop the winery into the domain we know today. It was Michel and his wife Jacqueline, and Thierry and his wife Laurence who introduced sustainable farming and direct-to-consumer sales from the domain.
In 2008, Raphaël Saint Cyr was the fourth generation to take the helm and succeeded in obtaining organic certification for the vineyard. He also implemented many biodynamic winegrowing practices to Domaine Saint Cyr, but it is not certified.
The 23-hectare domain is a veritable haven of biodiversity and produces Beaujolais Crus from Chénas, Morgon, and Moulin-à-Vent, as well as a 'joyously gluggable' Beaujolais called La Galoche, so wonderfully described by wine critic Fiona Beckett in the Guardian. One white wine, Terroirs de Lachassagne is made from a single parcel of 70-year-old vines, resulting in a beautifully fine and precise Chardonnay.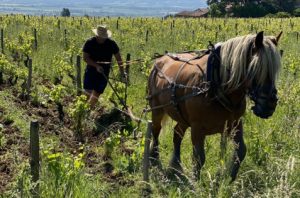 Shop 2021 Saint-Cyr La Galoche
Shop Moulin-à-Vent from Saint-Cyr