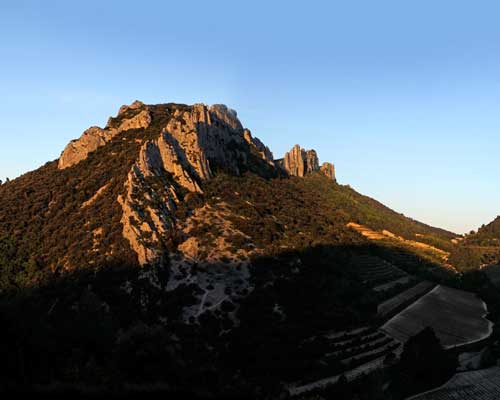 Nestled in the heart of the Dentelles de Montmirail lies Domaine la Bouïssière, a jewel in the crown of Gigondas producing fresh, ample fruit forward wines.
The lieu-dit La Grande Boïssière is perched on the magnificently chiseled limestone peaks of the Dentelles de Montmirail, the small chain of mountains that run through the Côtes du Rhône. Domaine la Bouïssière was founded a few years after the great winter of 1956 that decimated the olive groves planted in this area after the phylloxera crisis. Antonin Faravel decided to plant some vines on the land where his father had once grown olive trees. For the first few years, Antonin sold his grapes to Pierre Amadieu (the domain he had worked on since the age of 14) but, in 1978, he decided to start vinifying the grapes himself. After his death in 1988, his sons Thierry and Gilles took over the reins.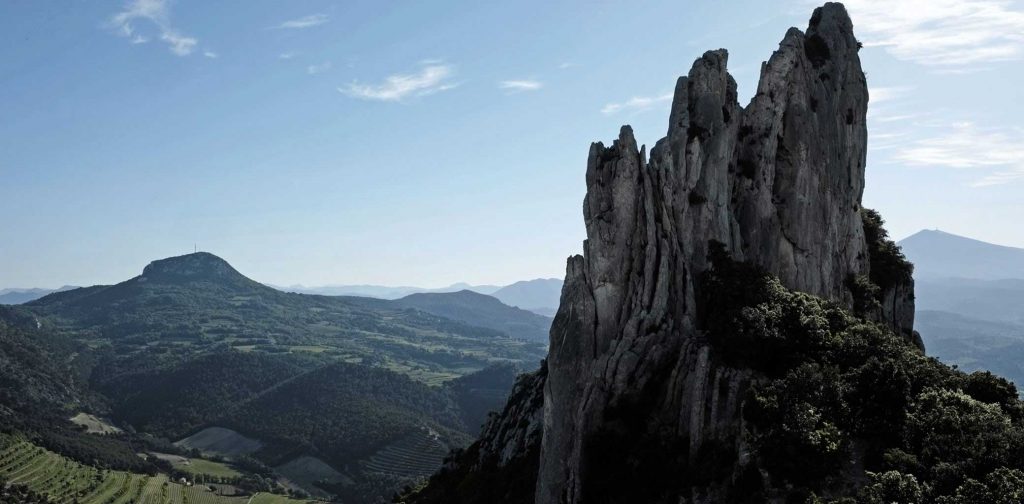 Situated at a height of 100m, the terraced vineyards of La Bouïssière span a total of 8.5 hectares in the Gigondas appellation and 2.5 hectares in the Vacqueyras appellation. The domain practices organic methods of viticulture (although without certification) and the only added elements are a dash of sulphur, copper and soil enriching agents. Vines (some of which are very old) are replanted with cuttings from exceptional old vines (selection massale) and yields are limited to 30hl/ha in Gigondas and 32hl/ha in Vacqueyras and Beaumes-de-Venise.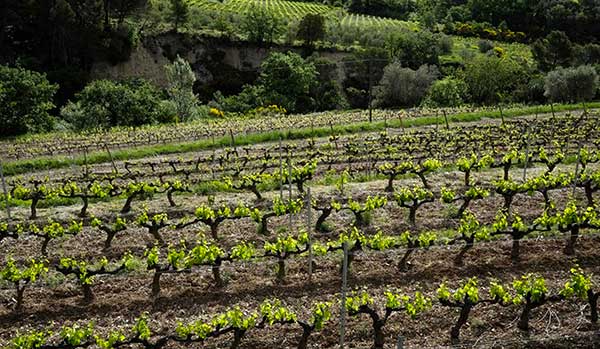 In the chai, the wines are vinified in whole clusters, giving a fresh and vegetal side to the flavour profile before undergoing a cold maceration (13°). The proportion of destemming varies depends on the vintage and the maturity of the stalks. For a few years now, Thierry Faravel has chosen to carry out softer extractions, lending the wines great finesse. They are then vinified in concrete vats with some punch down and racking. Finally, they are matured on fine lees in oak before being bottled.
This domain has become a standard bearer of excellence in Gigondas and the region. Fruit forward, fresh, silky, deep and elegant, Domaine La Bouïssière is to be discovered at once.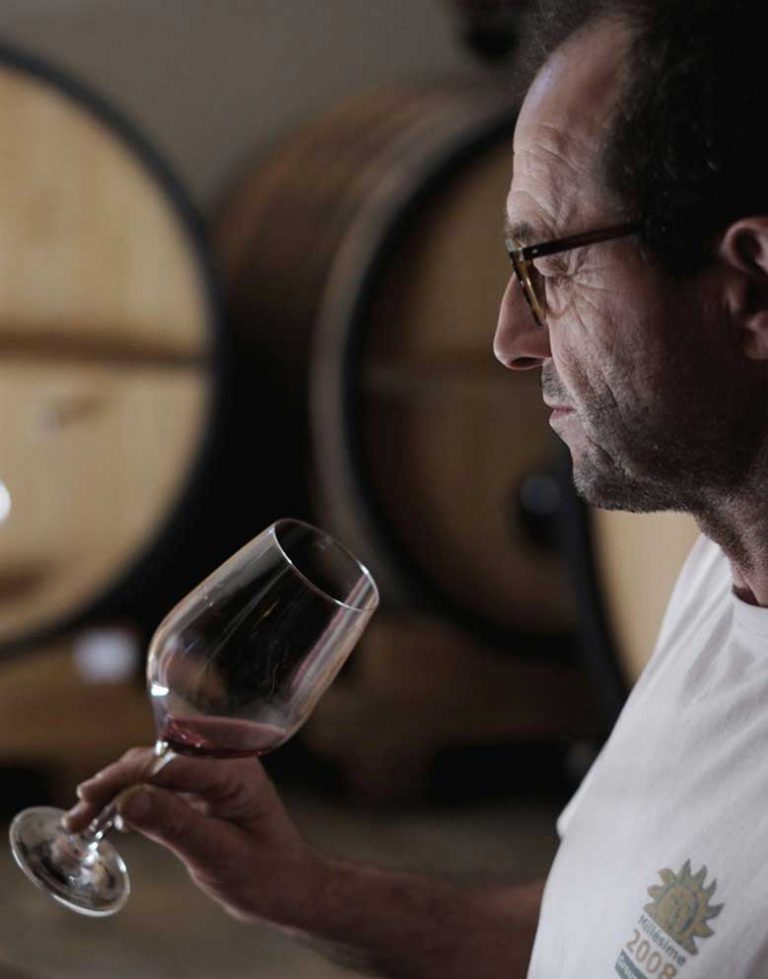 The wines of Domaine la Bouïssière currently on sale:
This cuvée is made from a blend of three different parcels situated on a flat of garrigue in the north of Vacqueyras. Matured in old oak and vats, it is marked by its ripe fruit aromas, freshness, density and fine tannic structure.
Gigondas 2015 / 2014 / 1998
Made from vines aged around 45 years, the nose of this cuvée is characterised by black fruit aromas and notes of liquorice and spices. On the palate it shows excellent length.
Gigondas La Fond de Tonin 2014:
A cuvée produced in homage to Antonin Faravel (the father of the two winemakers). This Gigondas "Font de Tonin" comes from 60-year-old vines. The nose is fruit driven (red and black fruit) with notes of vanilla. In the mouth it is powerful yet balanced with a long, spiced finish.
See all wines from Domaine la Bouïssière currently on sale
See all Rhône wines currently on sale
See all wines currently on sale
Not yet registered to buy wines with us? Sign up here for free!

Other things to read on the iDealwine blog:
A guide to the appellations of the southern Rhône
Clos de la Coulée de Serrant: "a fine terroir needs no artifice"
Meanwhile in France…Macron affirms wine's position in French culture