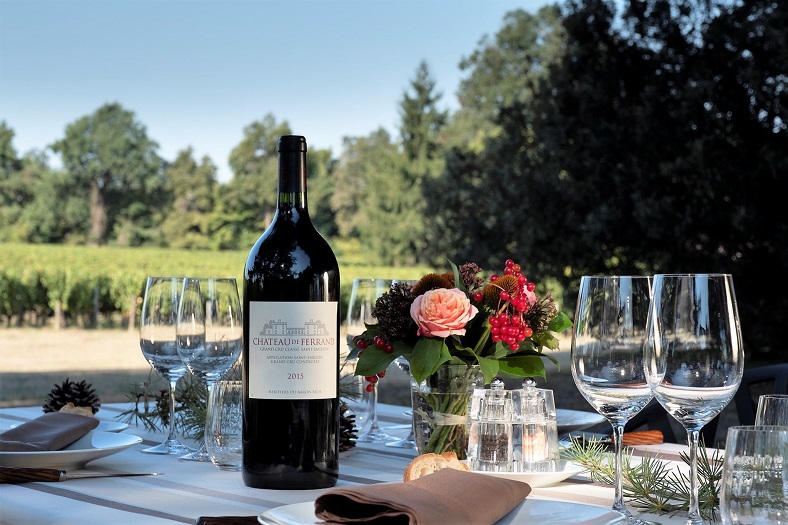 Promoted to the ranks of Saint-Emilion's grands crus classés in 2012, Château de Ferrand is fast reaching the peak of its appellation, with the quality of its work and its wines still continuing to get better.
Château de Ferrand is one of Saint-Emilion's historic properties, with roots dating back to the start of the 18th century. Unusually for the region, this domain has belonged to only two different families over the past three centuries of its activity. The wine estate now belongs to Pauline and Philippe Chandon-Moët (a name you might recognise), since Pauline took over from her father, Baron Bich. The latter was coincidentally the inventor of the Bic pen, and he was determined to improve the quality of Ferrand's vineyards when he bought it in 1978. Pauline took over in 2005, and with her husband Philippe, she made significant investments five years afterwards to modernise the estate's buildings.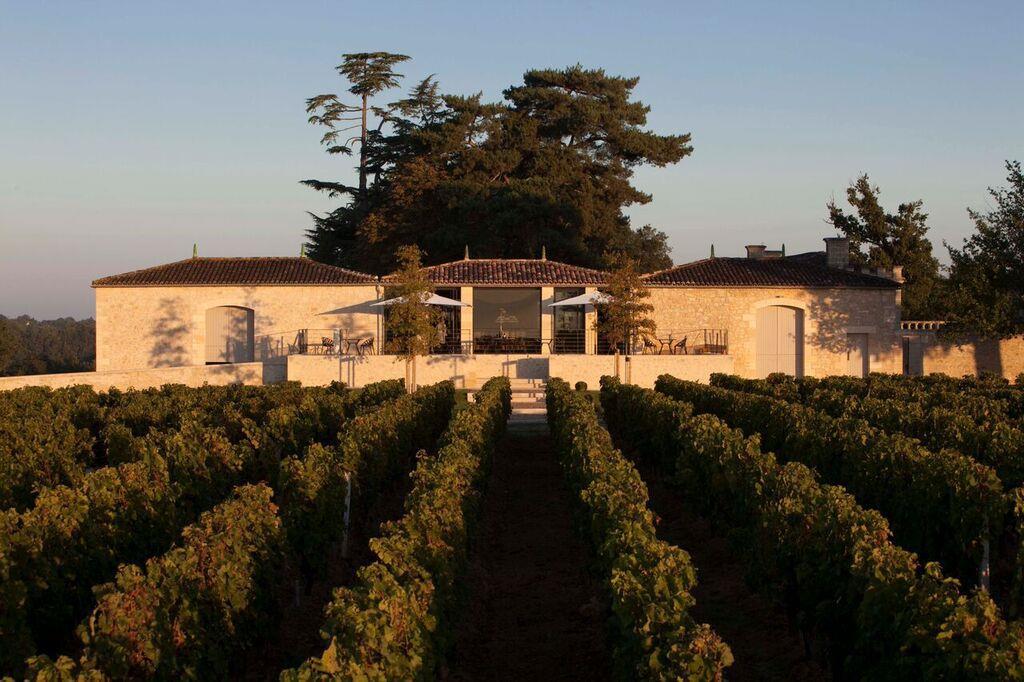 Constructed in 1702, the château itself is classical in style. The vineyards stretch across 32 hectares planted with Merlot (70%), Cabernet Franc (29%), and Cabernet Sauvignon (1%). This is one of the highest terroirs in the Saint-Emilion appellation at around 100 metres of altitude, where its limestone- and clay-rich soil faces the south and south-west. The vines also enjoy ascending winds, a gentle slope, and perfectly draining earth. Each parcel of vines is precisely mapped and treated differently according to its characteristics. To allow this individuality to flourish, the plots are also harvested and vinified individually, only coming together at the point of blending. 'The soil is at the source of all wine. There's no single approach to the estate, it has to be done parcel by parcel,' is how Gonzague de Lambert, current manager of Ferrand, puts it.
Château de Ferrand already has a Terra Vitis certificate, confirming their engagement with sustainable viticulture, and they've been converting to organic methods since 2021…though this only after three years of experimenting! There hasn't been a herbicide in sight for 15 years here, and the vines are very carefully tended to. There's trellising, debudding, pricking, detasseling, destemming, and green harvests. That should give you an idea, and perhaps a bit of research to do. Around the vines, ten hectares of forest have their role to play, too, with animals allowed to roam, bees pollinating the plant life, and centuries-old oak trees ageing gracefully. A perfect picture of biodiversity in action. Once the grapes are harvested, they are sorted no less than three times; manually in the vineyard and at the winery, then using optic technology before vinification.
The winery was renovated in a way that keeps some of the most characterful features of the old architecture, and it is now possible for the grape juice to be vatted by gravity. As already mentioned, the grapes are first vinified separately by parcel, and they mature for 14 to 18 months in their casks. There is an equal amount of new oak and used barrels in this part of the process. Next comes the all-important moment that is blending, a truly Bordeaux-born art form. The domain also produces a second wine: Différent de Château de Ferrand.
In 2012, the château received the distinction of entrance into the Grands Crus Classés de Saint-Emilion. Its wines are very clearly up to this high standard, deserving of the merit such a standing shows. This is an estate worth following for its hugely interesting cuvées as well as a new gastronomy-based wine course!