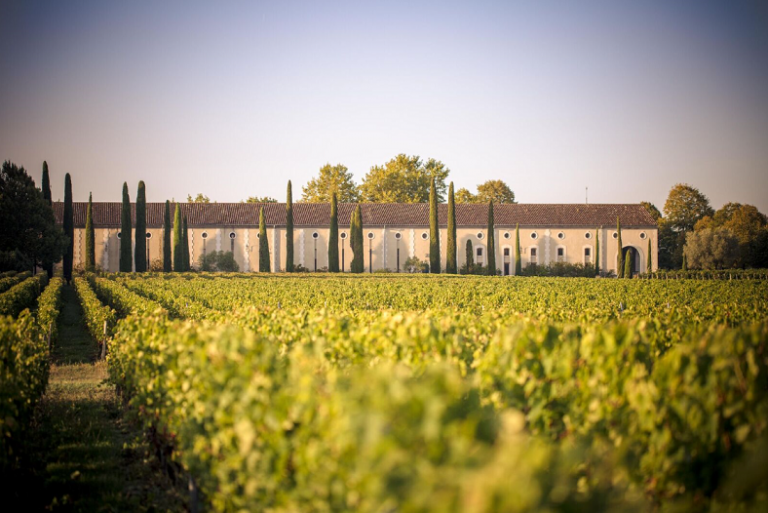 This week, iDealwine is proud to surprise you with a stunning Bordeaux domain, whose history stretches back for centuries. In the heart of the Médoc, the magnificent Château Clarke signs wines which guarantee both immediate charm and excellent cellaring potential.
A little bit of history…
Rothschild. A name which, in the wine world, conjures up visions of prestige and grandeur. It is actually thanks to Edmond de Rothschild, at the time a shareholder of Château Lafite-Rothschild, that Château Clarke received further investment and was reborn from its ashes. At its origins, this Médoc property had been bought by an Irish family in the 18th century and made a name for itself by way of its white wine, something of a rarity on this part of the Rive Gauche. Attracted by this specificity, Edmond de Rothschild bought the property in 1973, re-fashioned the vineyard, replanted new vine stocks and stopped selling his wines through Bordeaux merchant houses. Following that, his son Benjamin de Rothschild worked on new, exciting projects: he renovated the winery and sought the advice of wine consultant Michel Rolland.
We spoke with the Techincal Director, Fabrice Darmaillacq, on the phone. Since his arrival in 2016, he has worked to lift the quality of the wines to that of the best in the region. A significant challenge which he has pulled off brilliantly.
Could you tell us about your team, your work and your ambitions for Château Clarke?
The domain's team is made up of 40 people, of which 20 work in the vineyard, 10 in vinification and the other 10 in the upkeep of the garden and other general services. Our task is to raise the quality of the wines by improving our methods of viticulture and vinification. We work to promote this Médoc property which stands out from its neighbours for its Merlot-dominant vineyards.
The terroir of Château Clarke is certainly unusual…
Exactly, Château Clarke's terroir is quite unique for this region. The soils resemble those in the Right Bank, as they are composed primarily of clay and limestone. This terroir acts as a sort of buffer zone for water, they have the triple advantage of resisting against climactic risks, allowing the Merlot to slowly ripen and retain its natural acidity. The terroir comes across in the freshness of the wines, even when the grapes ripen under extreme heat.
What type of wine do you aim to produce?
We produce wines which can be savoured both young or after decades of aging. Whatever the age of the wines, there is always an aromatic freshness – characterised by notes of fresh fruits – enveloped by an unctuous tannic structure.
Could you tell us a bit more about your vinification methods?
We favour gentle, daily extractions. We don't follow a pre-established plan for the extraction but rather we taste the wines every day and adapt the process depending on their profile. To maintain this aromatic freshness, fermentations are always kept at low temperatures (NB: high temperatures favour a more extreme extraction of the colours, tannins and flavours), and we don't push the macerations too far. Macerations last 3 weeks and the wines are put in barrels as quickly as possible in order to be matured for 15 months. The wine is bottled in the spring and then made available for sale.
Château Clarke sells very little wine en primeur and puts its bottles on the market only 3 to 4 years after the harvest. The 2012 are now for sale, which will be followed by 2013, in smaller quantities.
Could you tell us about your philosophy with regards to viticulture?
Château Clarke doesn't adhere to any cahier des charges but prioritises sustainable, low-intervention viticulture. We combine respect for the health of our men, our wine and the economic stability of the business. Chemical weedkillers, crop protection products and CMRs (carcinogenic, mutagenic and toxic to reproduction) are thus banned. We have found natural and mechanical alternatives. We observe each parcel very closely in order to intervene at the right time with the right solution. This philosophy isn't the result of recent trends, it has been part of Château Clarke's management since the beginning.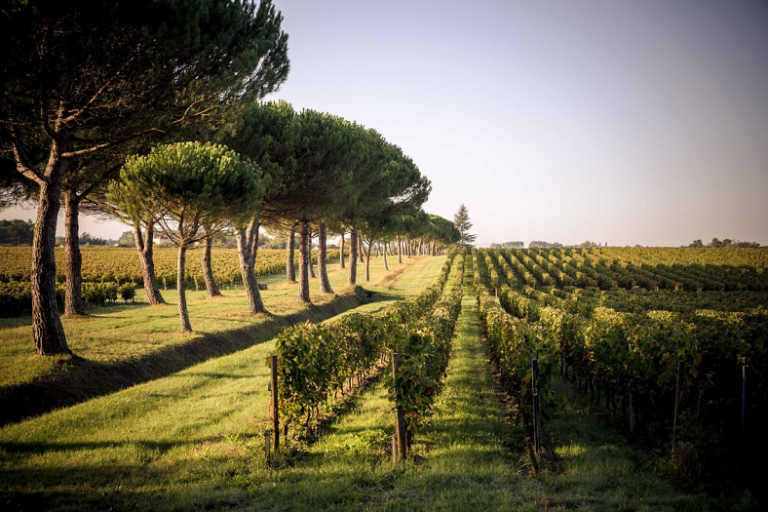 Tell us about Merle Blanc, Château Clarke's oldest wine.
Le Merle Blanc is the oldest white wine produced in the Médoc. While in the past it made up 30% of the grapes grown in the property, it is now only a tiny proportion of the wine we produce, limited at 2%.
It is a typical Bordeaux blend of Sauvignon blanc (70%), Sauvignon gris (10%), Sémillon (10%) and Muscadelle (10%). The wines is vinified and matured in barrels.
It's a very complex wine, characterised by yellow fruits, citrus fruits and a well-developed minerality. The nose gives off an intense bouquet of white flowers and notes of its élevage (vanilla, oak, sweet spices).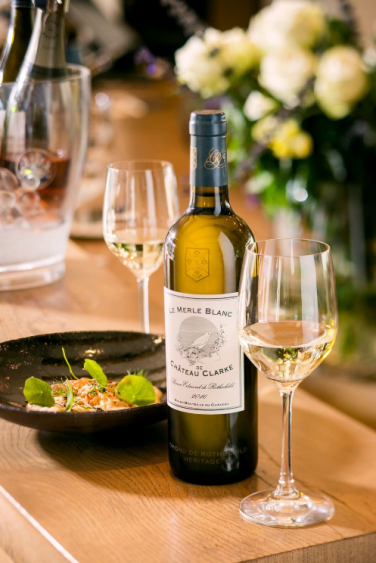 How was the 2018 vintage for Château Clarke?
This year, the weather conditions were ideal, which allowed us to manually harvest the grapes from each parcel when perfectly ripe.
It's still early to draw any solid conclusions but we think that it will be a great vintage. The wines are in the first phases élevage but already present incredible structure on the palate. They are full-bodied, rich, generous and have retained a nice acidity which brings both freshness and tonicity.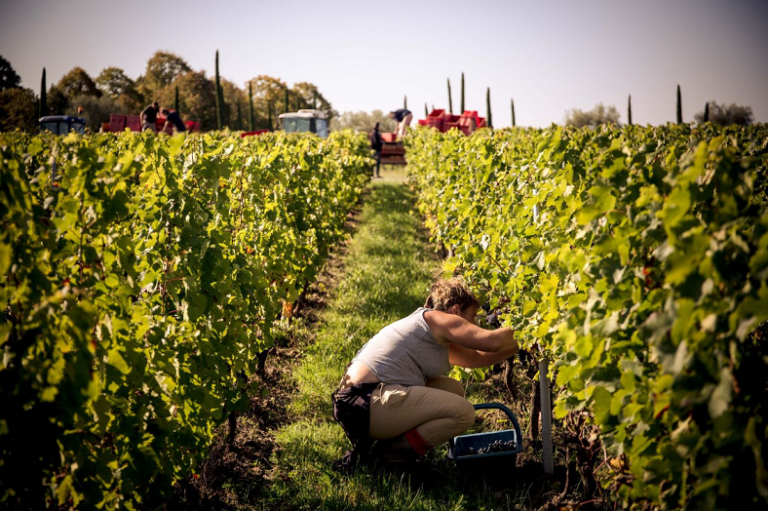 The iDealwine team would like to thank Mr. Darmaillacq for the time he afforded us in explaining the savoir-faire and philosophy of this atypical domain of the Médoc. 😊
Undeniably one of the best crus of Mistrac-Médoc. On the nose, elegant and lightly spiced. On the palate, there is a nice concentration with tannins of great quality.
Château Clarke, what the reviews say:
Guide Vert de La Revue du Vin de France (1 star out of 3)
In this historic property of the Médoc, bought in 1973 by Baron Edmond de Rothschild, the vineyard was totally replanted, and first-class technical installations were put in place. The domain is now run by his son Benjamin, and the team produces a consistently excellent wine. The Merlot-dominant blends lend opulence and body to the wines, which have nonetheless developed greater finesse in recent years.
The wines: the 2015 is at once solid and velvety. It is full-bodied with abundant but well-integrated tannins and notes of black fruits. The 2017 Merle Blanc is lifted by flavours of blackcurrant bud. It has an excellent tension.
Great varieties and vineyard
Number of bottles produced per year: 250,000
Planted surface: 56 hectares (Red: 54, White: 2)
Harvest method: Manual
Average age of vines: 35
Red grape varieties: Cabernet-Sauvignon (30%), Merlot (70%)
White grape varieties: Muscadelle (10%), Sauvignon blanc (70%), Sémillon (20%)
Bettane+Desseauve 2018 (2 stars out of 5)
Clarke has been an undisputed leader of the appellation for some years now. The wines are powerful, charming and balanced. They age beautifully.