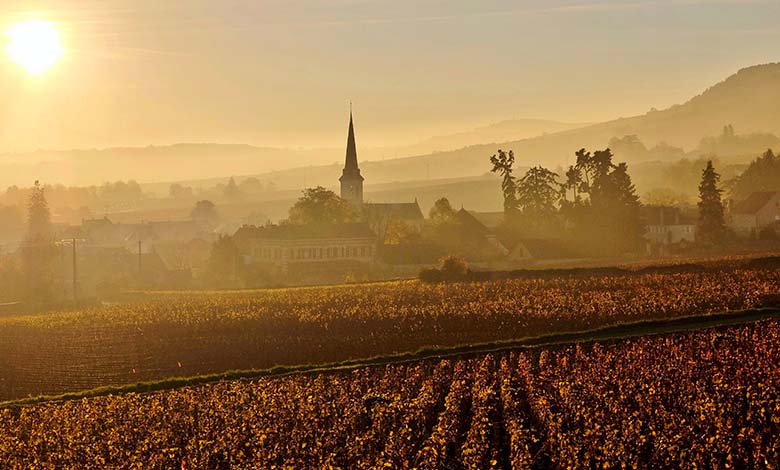 Meursault, Gevrey-Chambertin, Pommard, Chablis… some of most beautiful Burgundy spots for you to explore. iDealwine has endeavoured to select both recent and mature vintages from flagship estates and rising stars. Domaine de la Vougeraie's latest release is back, as well as the delicious Abricot from Roulot. We're also proud to present five new partner domains, Vincent Bouzereau, Hoffmann-Jayer, Charles Van Canneyt, Edouard Delaunay and Vin Noé.
Recent vintages of Burgundy
2017, 2018, 2019, or 2020… These are the four vintages that make up most of our selection this time. This is very good news since, as you know, the vintages to come will be somewhat leaner due to the various climatic problems that have affected all of Burgundy. These already naturally rare nectars will be even rarer tomorrow, so see to it that you get your cellars filled. A word of advice? Take a bit of each vintage, to understand the singularities of each one!
Some people think that the 2017 vintage isn't the best quality because of its reputation in Bordeaux. Not true for Burgundy! After a succession of ungenerous vintages, either because of a very sunny year like 2015 or because of frost in 2016, the Burgundian winegrowers got back into their stride. And the quality is there, even more so for the whites.
Burgundy's 2018 vintage went well overall with good rainfall in winter, a spring without excessive conditions and a hot, sometimes even very hot and quite dry summer. Look out for the reds of Yonne and Irancy, which have some nice surprises in store, and for the whites from the Mâconnais.
Its 2019 vintage wasn't easy for the vast majority of winegrowers. The fault, once again, of a capricious, even sometimes hostile climatic year. Overall, the reds seem to be slightly better than the whites.
In 2020, Burgundy broke records for early ripening, with the grapes for crémants harvested from the 12th of August! "The result is, for many winegrowers, absolutely exceptional and remarkably classic" concludes the BIVB (Bureau Interprofessionnel des Vins de Bourgogne) website.
What's new on iDealwine?
Don't miss these wines you love so much and which are back in stock: the Abricot from Roulot, the new vintages from Les Perdrix, Chamirey and Domaine de la Ferté, the magnificent monopole cuvée of clos-de-tart grand cru in 2018 & 2019. You can also enjoy the numerous vintages of clos-de-la-roche grand cru Vieilles Vignes from Domaine Ponsot: 2002, 2004, 2016, 2017 and 2018, the opportunity for an unforgettable vertical for the most curious among you.
iDealwine is constantly striving to unearth new gems for you, often through our new partner estates. Let's start with the Hoffmann-Jayer estate (formerly Jayer-Gilles), whose reputation was born from the great winemaker Gilles Jayer. The quality of the wines is of exemplary consistency and offers great ageing potential. With its prices remaining very reasonable, it is without question one of the excellent signatures of the Côte de Nuits, taken over in 2017 by the Swiss businessman André Hoffmann. Domaine Charles Van Canneyt, whose winemaker is none other than that of the Domaine Hudelot-Noëllat, was guided by the desire to make wines that really suited him, and fell under the charm of the small estate. And finally, let's go to the heart of Meursault, where Vincent Bouzereau manages the family estate with mastery, alongside his wife Aline. A dozen hectares spread over eight villages from which emerge wines of fine workmanship, signed with talent, passion, tradition and respect.