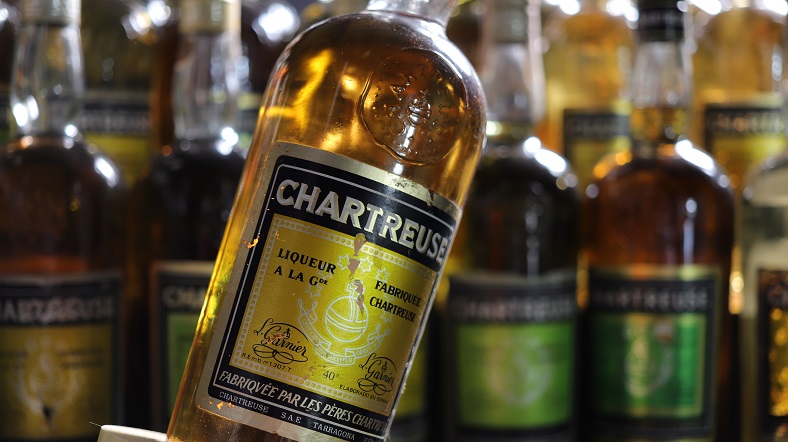 There were rare wines aplenty for sale during the final weeks of 2019. Let's look back at December's excellent auctions.
In the context of a stagnant market for Bordeaux wines, there were some rarities and collectable wines that stood out in December. To begin with, Château Mouton Rothschild, which continues to take a prominent place in the auctions with its famous, engraved bottle, created to honour the 2000 vintage. This beautiful bottle, adorned with the Augsburg Ram, continues to see its success build (€10,214 for a lot of 6, or €1,702 per bottle, +4%). Another sought-after label is that of Château Lynch Bages in Pauillac, particularly popular for its cult vintages like 1989 (€284, +16%) and 1990 (€270, +11%). It's also worth noting the success of certain properties that stood out with some of their vintages, such as the 1990 Château Montrose (€466, +2%) and the 1983 Château Palmer (€385, +6%). Château d'Yquem produced a superb 1976, and this was commended in the auction at €508. The sale placed on offer numerous vintages from Carruades de Lafite, the Pauillac premier classé's second wine; most of these lots found takers from Asia, with prices on a steady increase (Carruades 2000: €249, +8%).
In Burgundy, the Côte de Nuits was shining bright with its landmark labels, all present in the auction. Generally the prices haven't risen greatly, and the highest prices have stabilised with wines from Domaine de la Romanée Conti, most notably La Tâche – this grand cru was available as a magnum from the 2008 vintage (€8512, +33%). The 1990 Musigny from Domaine Georges Roumier almost reached the €10,000 mark, selling for €9728). Equally stable is Coche-Dury's Corton-Charlemagne, which has been reaching record levels since 2005 and has crossed the €4,000 threshold (2005: €4256, 1999: €3770, 2002: €3648, 2006: €2736). Prices continue to rise for rare wines and vintages, such as this magnum of 2005 Clos-de-la-Roche by Jacky Truchot (€5229, +23%) or indeed the old Chambertins from Domaine Armand Rousseau (Chambertin 1985: €4378, +28%, Chambertin Clos de Bèze 1990: €2554, +18%).
The Rhône Valley offered its fair share of collectors' bottles, including those from very old vintages and domains no longer existent (Marcel Juge, Gentaz Dervieux). From Chapoutier, we found in this sale a magnum of 1929 Hermitage La Sizeranne, auctioned for €1520 and a 1923 Châteauneuf-du-Pape La Bernardine, also in magnum format, for €1277. Notice that Jean-Louis Chave's Hermitage now sells for more than €1000 in its 1990 vintage.
From the Loire, wines from Saumur-Champigny's Clos Rougeard and Pouilly Fumé's Dagueneau remain among the most favoured abroad (Europe, Hong Kong, Korea, Russia). The superb performance of the RD cuvée from maison Bollinger, in Champagne, deserves to be highlighted (1976 magnum: €1,040, 1988: €831). As for the Clos de Mesnil from Maison Krug, it reached €3,040 in its 1979 vintage.
The sale of bottles from Laurent Vaillé's very first Grange des Pères vintages gave way to an epic bidding war, which ended with record results. 1992: €5219, 1993: €1404, 1994: €1003. Read our article about this here.
Finally, still in the vein of the most significant auction sales, an enthusiast from Monaco threw in his lot for the Balvenie 50-Year-Old Single Malt Scotch Whisky from the Banffshire Distillery, purchased for €18,240. A true collector.