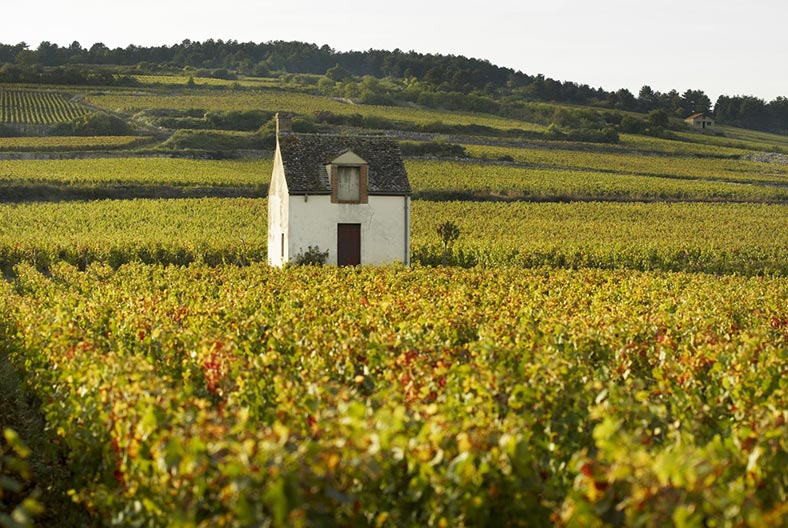 After our analyses of the 2018 vintage from north-eastern French producers, we're following up with a look into how the wines from the central regions have turned out.
Loire Valley
Reds: 16/20
Whites: 17/20
Sweet whites: 17/20
Yet another Loire vintage that is far from simple or homogenous. Whilst the region didn't experience the dramatics of ice or hale seen in 2016 and 2017, an accumulation of smaller obstacles made life difficult in the vineyard for many producers, notably some significant outbreaks of mildew that impacted yields at several domains and a very hot summer. Fortunately, the end of the cycle went well with good weather conditions, especially in September when there was plenty of sunshine which led to a very healthy harvest.
Some of the red wines are slightly 'southern' in character, sometimes excessively so, with powerful tannins, very deep juice, and a texture that will take time to soften. Thanks to its very chalky soil, the area of Saumur and Saumur-Champigny seems to have kept more freshness. It's also time to start considering the red wines of Auvergne more seriously, since these have made excellent progress in recent years with a marked push in natural production.
In the white wines, certain Chenin cuvées will need to be monitored for their acidity. Generally, the different kinds of Muscadet have come out well, and we should underline that this is one of the winemaking areas that has progressed the furthest over the past ten years. The dessert wines, made from grapes dried on the vine, seem to be of good quality, with good structure and enough tension to craft cellaring cuvées.
See all the Loire wines for sale
Beaujolais
Reds: 15/20
With this very sunny vintage, it was quite easy to make rather good wines, though more difficult to produce excellent ones. Mildew had a limited impact and weather conditions were really good during the harvest, meaning that there was an abundance of healthy fruit; hence the facility in producing simple, fruity wines. Some of the less attentive producers harvested overly-ripe grapes in excessive yields: these wines are heavy on the alcohol and lack acidity, this feature usually being the mark of a good Beaujolais. These results mean you should be careful when picking a simple Beaujolais or a Beaujolais village from 2018.
As for the crus, Côte de Brouilly has seen especially good results (better than its neighbour Brouilly), having managed to preserve a certain freshness. As always, Morgon has dominated discussion, with its 2018 wines stronger than usual; these will need to be aged in the cellar for a while. Most of the Fleurie wines are consistent, although some of them have a powerful side unusual for this delicate cru. The other crus are more irregular, with Chiroubles and Régnié taking over by a hair's breadth. In any case, the finest producers of every cru have made some lovely wines, particularly in Moulin-à-Vent.
See the Beaujolais wines for sale
Burgundy
Reds: 16/20
Whites: 16/20
Burgundy, the 2018 vintage went smoothly overall, with some good rain in the winter, a mild spring and a warm summer, sometimes quite hot and dry. The mildew was less aggressive here than in Bordeaux or in the south, and yields were increased. This was a relief to producers who had lived through some sparse years in the recent past. Unfortunately, this abundance led to excess for less demanding wine makers.
For the red wines, as usually happens in a hot year, the most northern domains produced some really nice cuvées. This is the case for the 2018 vintage in Yonne and Irancy alike. From the Côte de Nuits, the wines have a richness in alcohol and tannins that will perhaps throw off fans of a more delicate Pinot noir. These wines are like those of the 2015 vintage, maybe even 2005, and you'll need to be patient by ageing them in the cellar for quite a long time. Less emblematic appellations such as Marsannay should be chosen as their prices are more reasonable. In the Côte de Beaune, vintners had to resist the urge to harvest early, as there is an unpleasant acidity to under-ripe grapes, even if this meant more alcoholic wines than usual. And there will be some good finds from the Côte Chalonnaise where quality is improving, notably in Givry.
A year with a very hot summer like 2018 is not usually great news for Burgundy's white wine. In Chablis, since the yields were well-mastered, these will be some really nice wines, likely a little less taut than in previous years but also a bit riper. Undoubtedly it is in the white wines of the Côte d'Or that an excess of sun is likely to be felt the most, since a lack od acidity could make certain cuvées quite heavy. Once more, the idea of harvesting earlier isn't quite satisfying, since this would lead to wines lacking in body and density. Paradoxically, the Mâconnais – most southern of the Burgundian appellations – crafted some white 2018s with better balance than we expected. This is particularly the case in the different appellations of Pouilly, as well as in Saint-Véran and Viré-Clessé. This is likely due to the level of attentiveness accorded to viticulture in this area.