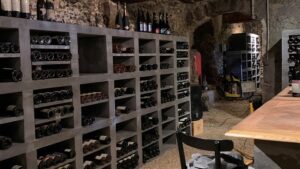 Investing in wine can be profitable if you follow some key rules. iDealwine shares its 5 golden rules for judicious wine investment.
Vary wine regions
Investment in wine is increasingly becoming a good investment possibility in all wine regions, be it the Loire, Jura, Lanugedoc-Roussillon, Provence, Corsica or Alsace; in every one of these regions, there are distinctive domains which capture the attention of oenophiles. You will have no doubt witnessed the breakthrough of Jura wines the past few years. Fine wines from overseas are also arousing wine enthusiast's interest.
Some examples of investment wines in 'alternative' regions:
Good to know: Every month, iDealwine prepares a report of our latest auctions including our observations on the state of the wine market. Read our auction reports carefully to decipher the emerging domains. See our auction reports.
Dedicate a large part of your cellar to the traditional regions (Bordeaux, Burgundy, Rhône)
Vary your wine regions but don't forget the classics! Why? Quite simply because the big names are known worldwide. Adding them to your collection not only creates an insurance policy, storing proven assets, but they should also be easy to resell, if that is what you choose to do. The wines of Bordeaux, Burgundy and the Rhône must always represent the majority of wines in a cellar for investment. Think about the finest Burgundys, including the white wines, but also the rising stars of Bordeaux and the Rhone (especially in the appellations in the southern Rhone which are still have attractive prices). For the regions where fine wines can reach colossal sums, it's important to also choose lesser-known gems.
Good to know: In 2021, Bordeaux represented 41% of the volume and 34% of the value exchanged in our auctions. It's therefore important to keep some "essential" wines such as the crus classes.
Choose good vintages
This is one of the most important points – you have to choose good wines but, most importantly, choose good vintages! Opt for years that are of good quality and made for aging. There is for a simple reason for this: wine is not a short-term investment. For your wines to reach a satisfying value, you have to leave them for a while, at the very least, for 8 to 10 years. Hence, the need to prioritise wines made for laying down.
Good to know: iDealwine partnered with some great specialists in order to develop the perfect tool to help you: our vintage guide, which gives you the score and extra information on each vintage going back to 1798!
Invest in organic, biodynamic, and even natural wines
You will have noticed that the tendency towards organic is present in all sectors, and wine is certainly not an exception. These wines, whether they're organic, biodynamic or even natural, attract wine lovers on the condition that they are of good quality. Be careful with naturals wines however, as the absence of sulphur means that they must be kept in absolutely perfect conditions.
Some examples of organic, biodynamic or natural wines for investment:
Good to know: Each page for a wine on the iDealwine website contains information about how it was made, and you can also filter your search on the site according to the winemaking method you are looking for.
Be attentive to the market and news from the wine world
We can never stress this point enough: investment in wine isn't advisable to people who are not wine connoisseurs or at least those who don't wish to take the time to stay well-informed on the market. iDealwine, a specialist of the market, offers you all of the information necessary for keeping up with the latest market trends: iDealwine's Cote des vins (price estimate guide), our iDealwine indices, and monthly Auction Reports as well as sharing news from the wine market on the blog.
In terms of information regarding vineyards, large domains and rising stars, we recommend you read the specialist magazines (such as RVF and bettane+desseauve in France). Of course, it's always better to choose wines that you enjoy: because, if the wines in your cellar don't reach the value you were hoping for, there's only one thing for it: to open the bottles and savour them.
Good to know: When the moment comes for you to part with your cellar, why not estimate – and sell! – your wines with the number one auction house in Europe. 😉
Other things to read on the iDealwine blog: