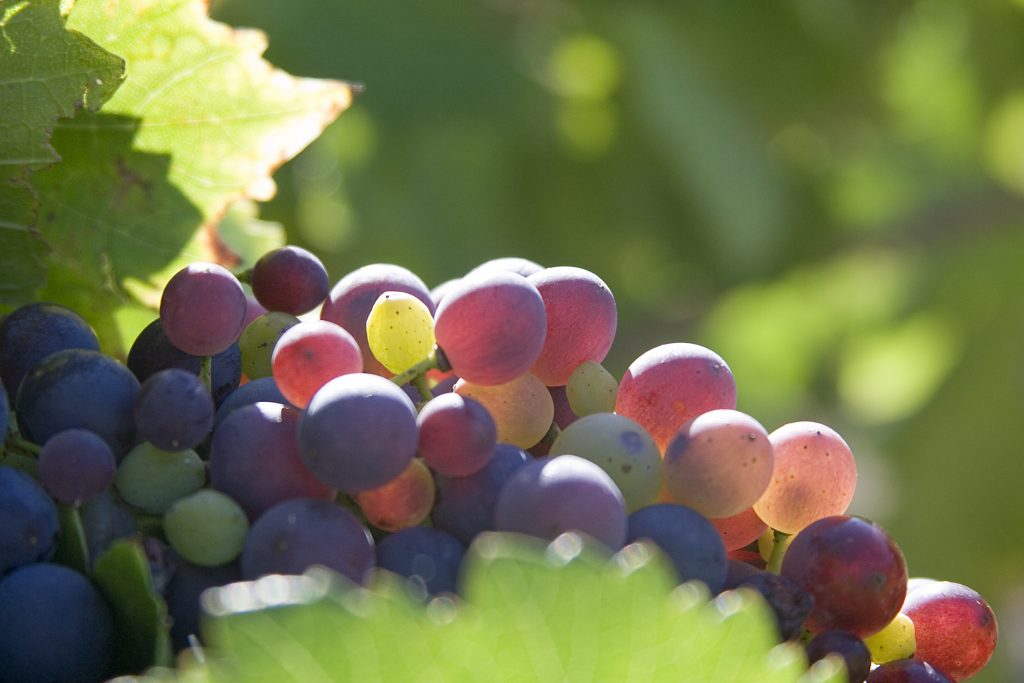 Join us as we conclude our Tour de France of lesser-known grape varieties after we shared part 1 last week.
Provence: Tibouren
Tibouren was introduced to Provence by the Romans, and some 300 hectares have survived, for the most part in the Var department on parcels close to the Mediterranean coast. It is permitted in the appellations Côtes de Provence, Palette and Coteaux Varois in Provence. It produces pale, fine and delicate wines. While it makes up a small portion of rosé and red blends in some domains, it is the dominant variety in the wines of an excellent domain close to Toulon, Clos Cibonne. The domain's most iconic cuvées are in fact named "Tibouren", almost considered a brand, as any mention of a grape variety is in theory banned on a A.O.C. wine's front label.
Bordeaux: Petit Verdot, Malbec and Carménère
Sometimes blinded by the dominance of Cabernet Sauvignon and Merlot, people often forget that Bordelais appellations can use many more grape varieties which are generally used in very small proportions with the exception being Cabernet Franc in Saint-Émilion. These forgetten varieties are Petit Verdot, Malbec and Carménère.
Petit Verdot is delicate and late-ripening. Full of colour and tannic, it is characterised by its spiced notes and adds an interesting element to any blend. This is the most widely used in blends on the Left Bank wines, along with Cabernet Sauvignon and Merlot. Examples include Château Belle-Vue, Bolaire, Château Beychevelle among many others.
Malbec, the emblematic grape of Cahors, represents only 2% of planted surfaces in Bordeaux, essentially in the Côtes de Bourg et Côtes de Blaye appellations, but also in very small amounts in Saint-Emilion, particularly at Château de Pressac, where it is called Pressac. It produces tannic, fruity and colourful wines.
Carménère covers less than 1% of planted surfaces. Fragile (it is susceptible to uneven flower fertilisation) and low-yielding, it adds spices to certain blends in the Médoc and sometimes in Saint-Emilion (for example at Château de Pressac, yes this château again!). Although it orginates from the Boreaux region, this variety is very widely-used in Chile.
South-West: Are they all forgotten?
The many – often unknown – appellations of the South-West are a fascinating part of French viticultural heritage as every one of these appellations is based on a grape variety (or several), only found there: for red, Malbec in Cahors, Tannat in Madiran, Fer Sarvadou in Marcillac, Duras, Prunelard and Braucol in Gaillac and Négrette in Fronton. For white wines, Petit Manseng and Gros Manseng (in Jurançon and Irouléguy in particular), but also Colombard, Len de Lel, Ondenc and Mauzac (particularly in Gaillac). These varieties are particularly interesting as they are at once emblematic of their appellations yet often 'forgotten' in our collective imagination of the French vineyard. The cuvée Punpa from Domaine Arretxea will allow you to try Petit Manseng and Gros Manseng at the same time, while you can also find Colombard in Armagnacs, such as those from Domaine de Laubade.
Loire: Pineau d'Aunis, Romorantin, Orbois (Menu Pineau) and Grolleau
The Loire Valley has a vast range of grape varieties in the region's many appellations, from Muscadet (at its mouth) to Auvergne (its source). Four varieties spring to mind when we think about those that not many people know.
Pineau d'Aunis, once known as Chenin Noir (which, in reality, has no genetic link to Chenin) is low in alcohol and can produce light, very fruity wines with aromas of raspberry and peppery notes. Some good examples can be found in the Coteaux du Vendômois appellation.
Romorantin was introduced in 1519 under the orders of François I, who brought it from Burgundy and planted it around his royal residence in Romorantin, in the Loir-et-Cher. It produces wines which are rich in alcohol and fruity, with a pleasant level of acidity. After some years in the bottle, it develops an interesting range of aromas (citrus fruits, white flowers, honey).
Menu Pineau (sometimes known as Orbois or Arbois, no connection with the town of the same name in the Jura) comes from Touraine and most often appears as part of a blend in this region's sparkling wines. Its low acidity balances out that of Chenin. The cuvée  Le Brin de Chèvre from Clos du Tue-Boeuf is a great example.
Grolleau is the most widespread red grape in the Loire after Cabernet Franc and Gamay. It is often used to produce rosé wines. Some skilled vignerons in Touraine use it to produce lovely, deliciously light and fruity easy-drinking red wines.
Burgundy: César and Sacy
In the eyes of people around the world, Burgundy can be summed up in two grape varieties: Pinot Noir and Chardonnay. Those in the know are also aware of the white grapes Aligoté, Sauvignon (in Auxerrois) and Pinot Blanc (Domaine Gouge even produces a white Nuits-Saint-Georges from the  Premier Cru La Perrière appellation).
There is only one 'forgotten' white grape in the region – Sacy. A very productive grape which is low in alcohol and highly acidic. It is allowed in the appellations Crémant de Bourgogne and Bourgogne Grand Ordinaire. Only around 10 hectares are planted with this grape.
César is an old Burgundian variety and distant relative of the eminent Pinot Noir. Only a handful of hectares have survived the vagaries of time, and it can be found in the Irancy appellation, where it can make up up to 10% of red blends. When it is farmed well and subtly-vinified, it perfectly completes Pinot Noir, adding spice to the blends. Otherwise, it can have rather rustic tannins and slightly animal notes.
Rhone Valley: Counoise and Vaccarèse
In the northern Rhone, we drew a blank… Other than Syrah, Marsanne, Roussanne and Viognier, there are no traces of forgotten grapes. In the southern Rhone, however, the opposite is true. Especially for red wines, other than the classic Grenache, Syrah, Mourvèdre, Cinsault or Carignan, there are many little-known varieties which feature, for example, in the 13 varieties allowed in Châteauneuf-du-Pape. Two are particularly fascinating!
Counoise, originally from Spain, is a late-ripening, low-alcohol grape variety which tends to give low yields. It brings a delicious fruitiness and much finesse to blends. What is more, you can also find it in Provence.
Vaccarèse produces a floral, light wine which is low in alcohol, elegant and pale in colour. In blends, it tempers the zeal of Grenache. As with Counoise, this variety is particularly interesting in the context of global warming. Both varieties are widely used by Domain Gourt de Mautens in greater proportions than allowed in the Vacqueyras appellation, hence his withdrawal from the A.O.C. some years ago.
And if this article is left you wanting to find out more about the most typical French grape varieties, have a read of our article on just that topic here.